Philosophers
I hope you all had a lovely Easter break.
Scroll down for this term's curriculum overviews.
We have an exciting but extremely busy term planned, with trips and events including celebrations for the Queen's Platinum Jubilee, details to follow.
We had an exciting day at the Winchester Science Centre.
We began by exploring space visiting the Milky Way (not the chocolate bar) and beyond. We thought about how to we could visit Mars and return to Earth safely. Here are some pictures to share with you.
We explored light using mirrors and prisms.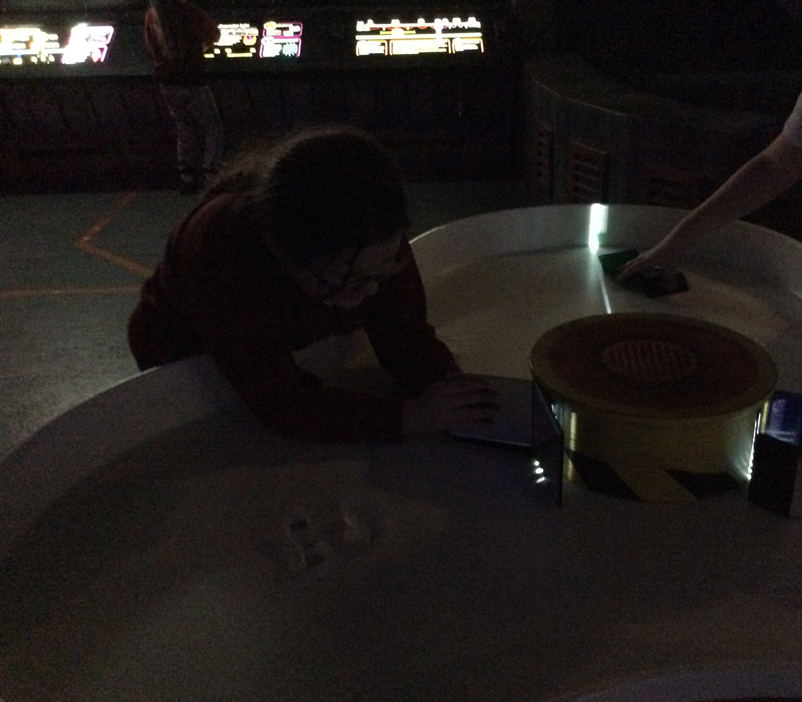 We also programmed a 'crumble' robot, we had to debug our programme. We had a 'Crumble' disco at the end of the session.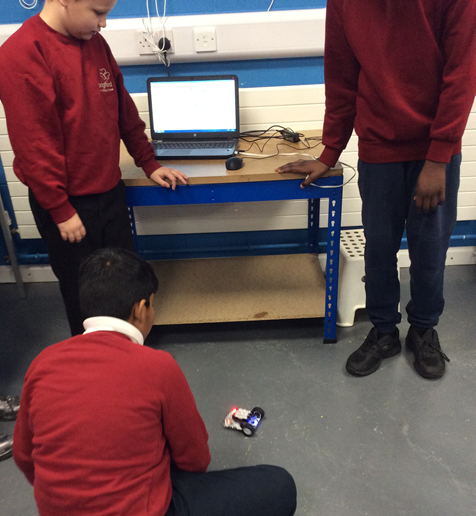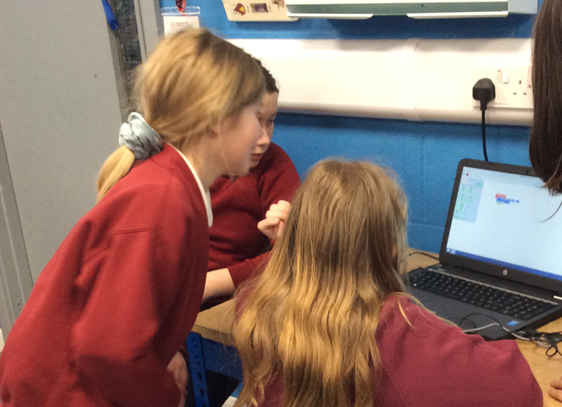 Good morning Philosophers,
It is very windy outside today, so I have set you some activities to keep you busy at home. You will need to scroll to the bottom of the page, all activities are also on Google Classroom.
Please complete the outstanding activities on Mathletics.
Have a lovely half-term and stay safe!
Mrs Broomfield
This term Philosophers class have been learning about narrative poetry, The Highway Man by Alfred Noyes. We have compared it to the Listeners by Walter de la Mare and A Smuggler's Song by Rudyard Kipling. We wrote our own narrative poems based on The Highway Man, by Alfred Noyes. We hope you enjoy reading our poetry.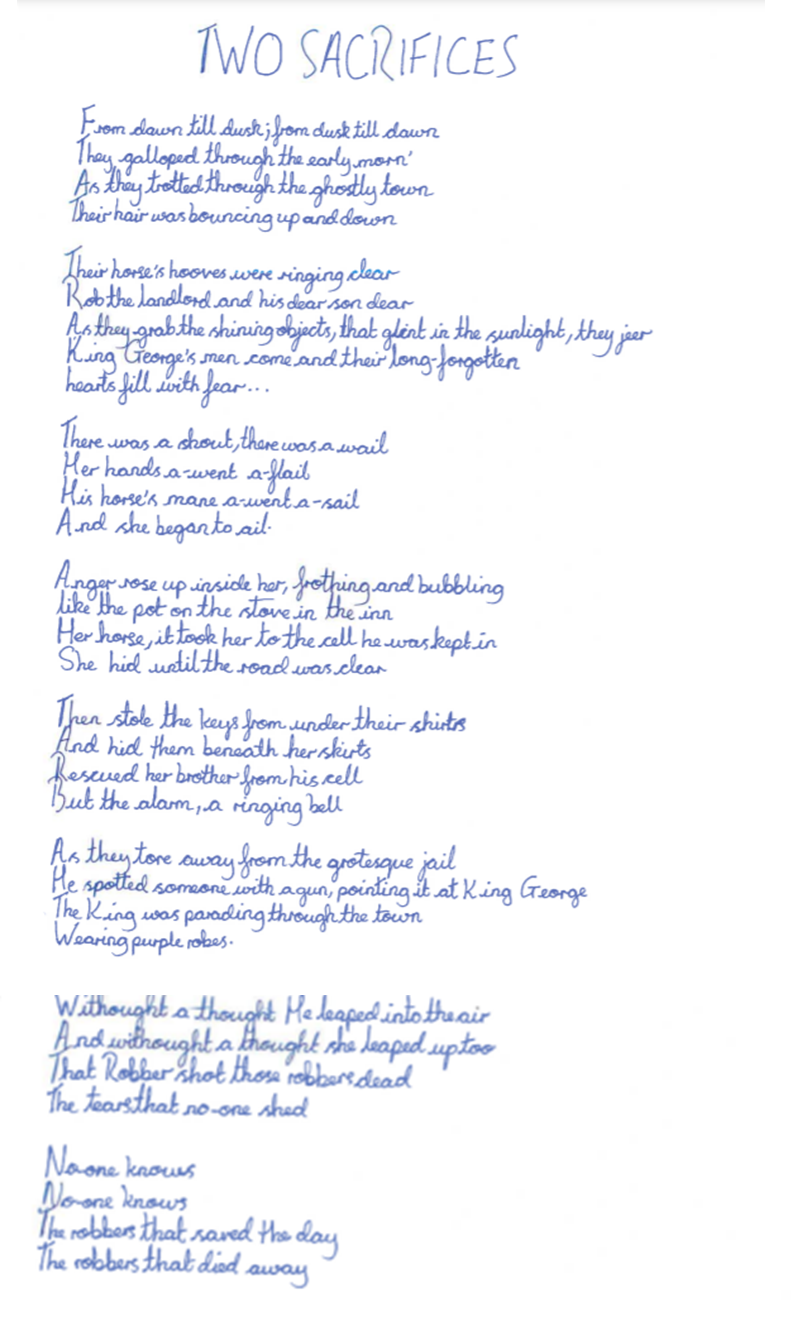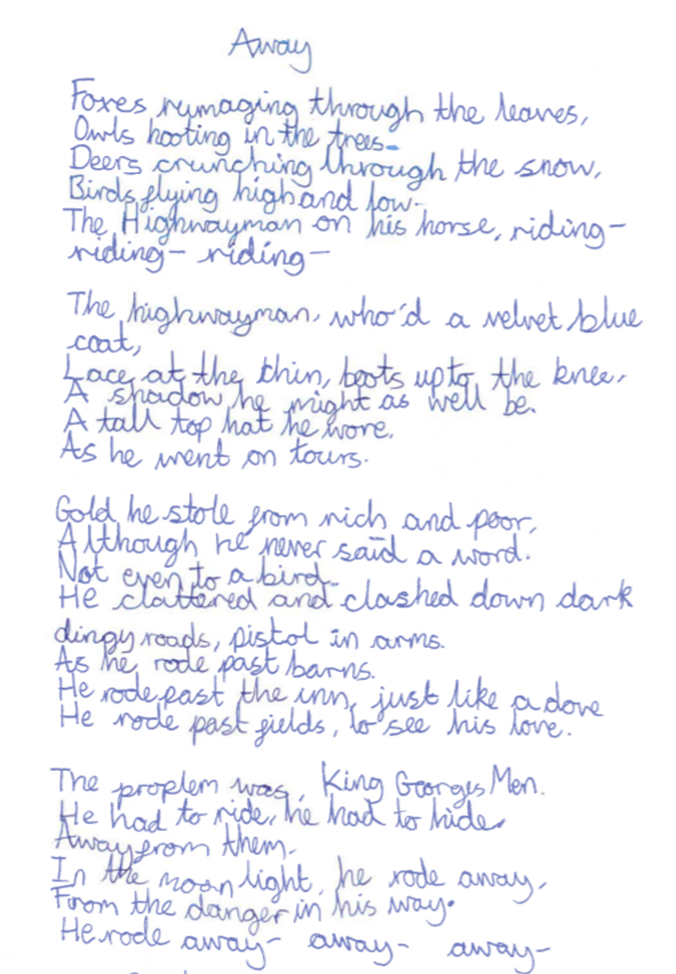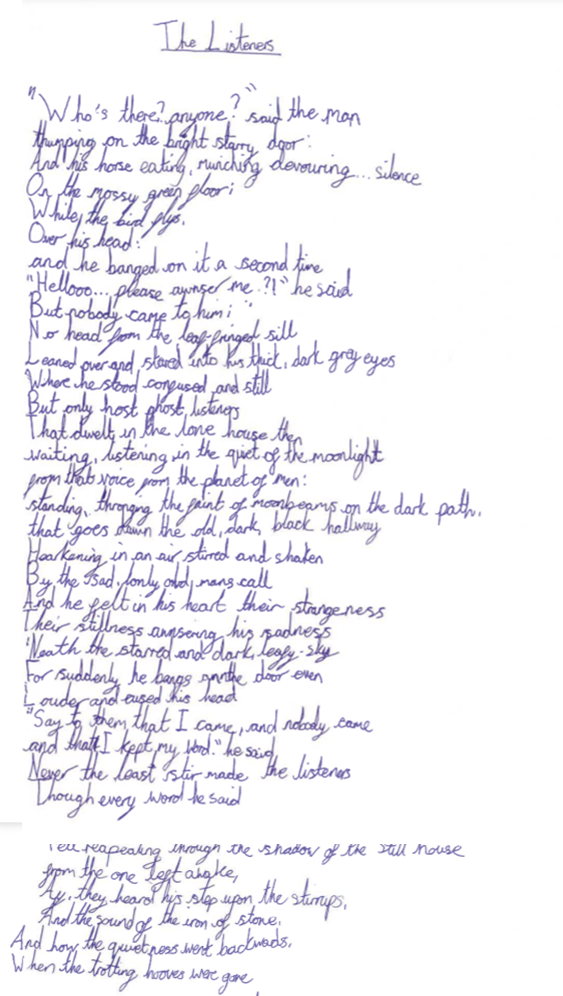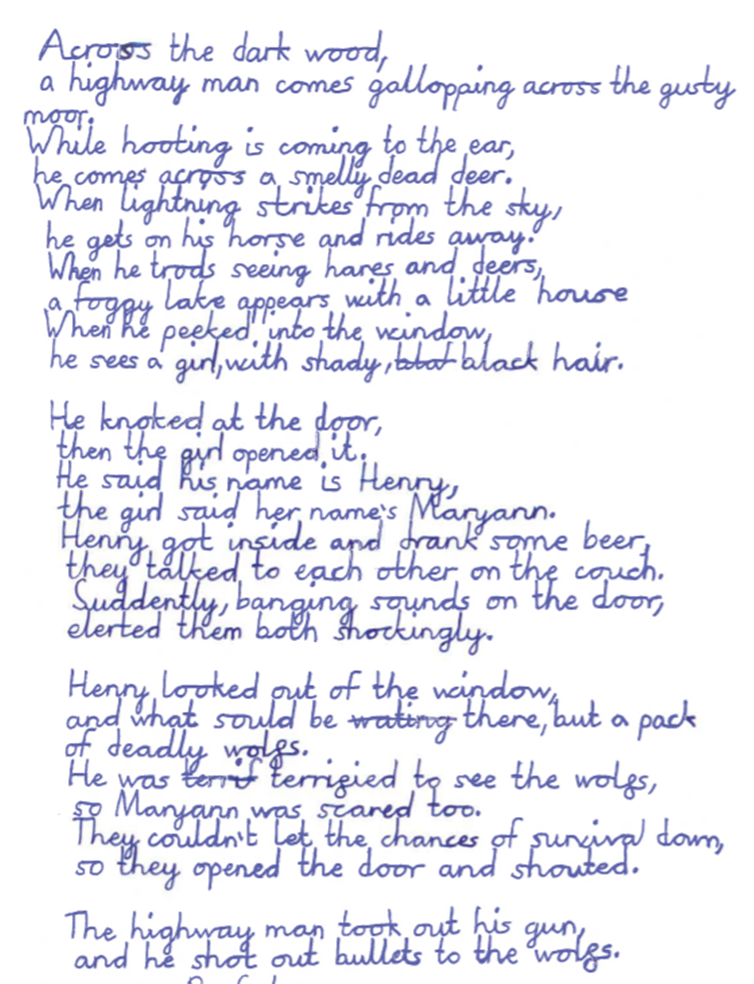 Philosophers Class enjoyed three days at Hooke Court, they began with an afternoon of team building through the enchanted forest, including crossing a glacier on skis made for three! Songs and jokes around the camp fire made an entertaining evening of fun. Day two complemented our history topic, learning about life as a soldier in WWII, including cooking cabbage, potatoes and spam for lunch, fire fighting and drill. On the last morning three teams competed to make the best shelter from things they found in the woods.
Photos to follow soon.
Follow the link to hear the children sing we wish you a Merry Christmas
Philosophers enjoyed a day of team building and forest school activities at Hooke Court, Dorset.