PE and Games at Longford School
On this page you will be able to explore and see the wide range of PE and Games that we enjoy. At Longford, we love our sport and enter many inter-school tournaments and competitions. We have entered: The Salisbury Schools' Rugby World Cup tournament, The Salisbury Small Schools' football competition, The Trafalgar Schools' football, cricket, athletics and rounders competitions, and we enter pupils and parents in the Salisbury Schools' Mini-Marathon. There's always something happening sport-wise at Longford.
Our Year 3 and 4 pupils excelled themselves at the inter-school football tournament, held at Trafalgar School, Downton. Out of the 8 teams, we came 4 out of 8th! Well done Team Longford!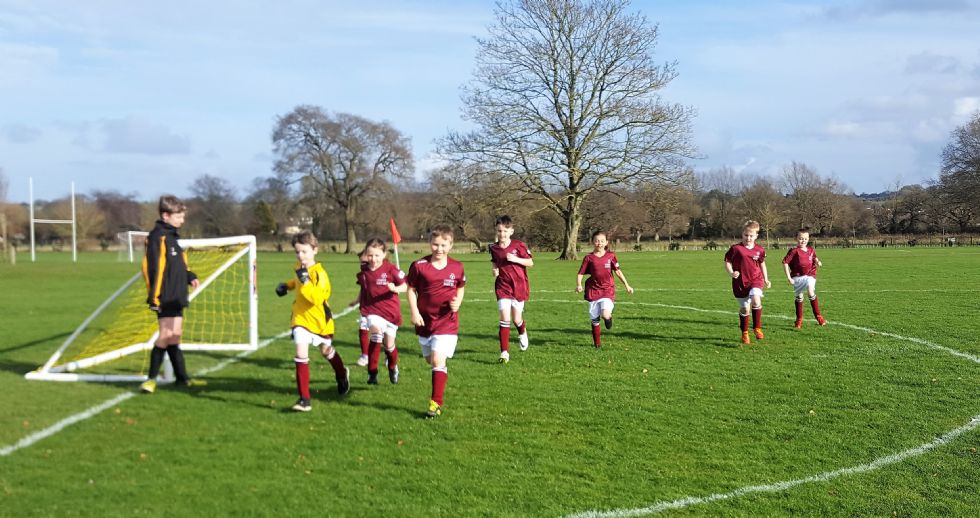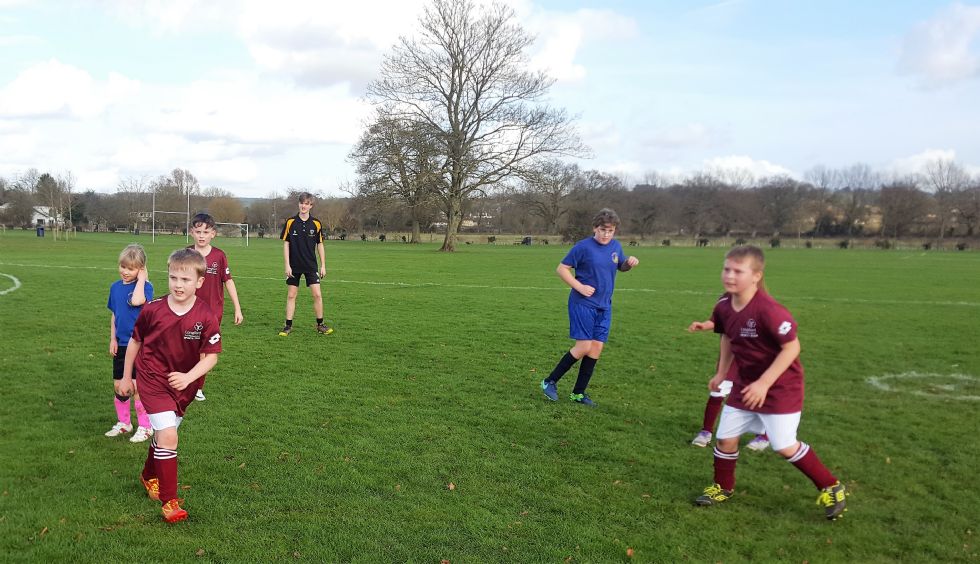 Recently, 7 pupils from Years 5 and 6 attended a super inter-school 'High 5' Netball tournament held at Trafalgar School. We had an amazing time, and enjoyed getting involved in the games and meeting other pupils from local schools! We also were pleased to be reunited with some familiar faces; last year's former year 6 pupils.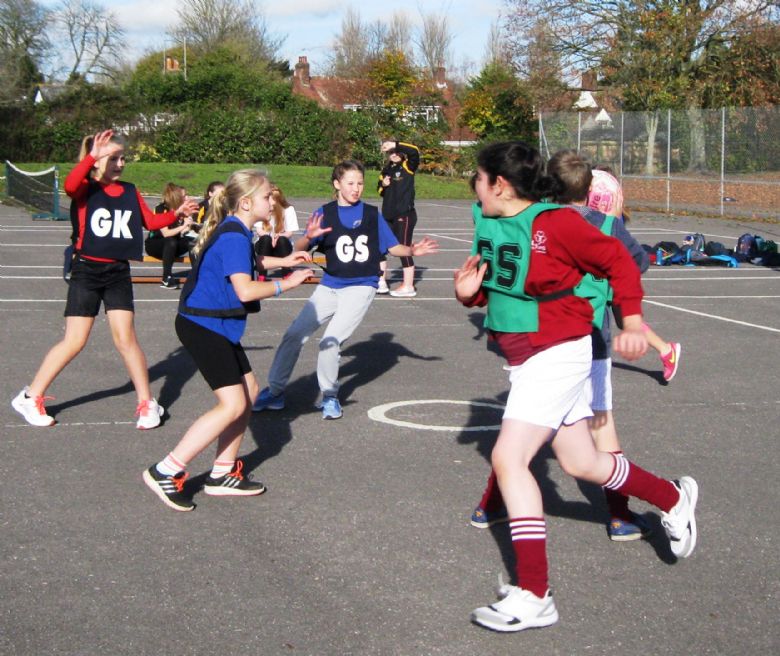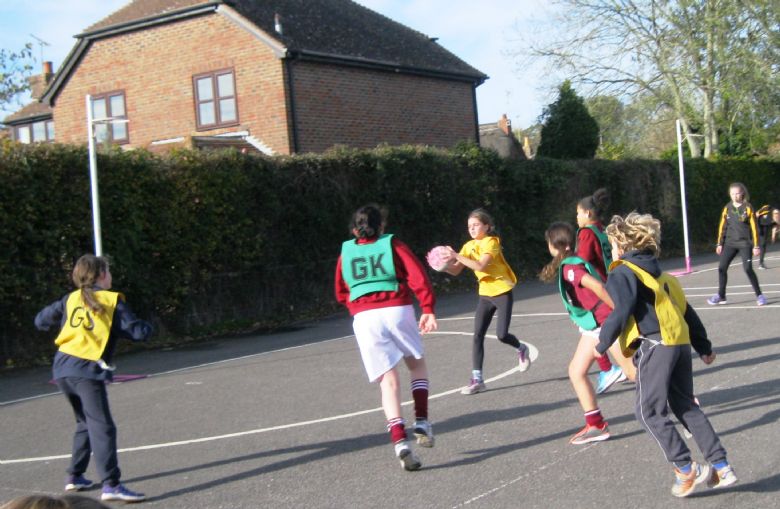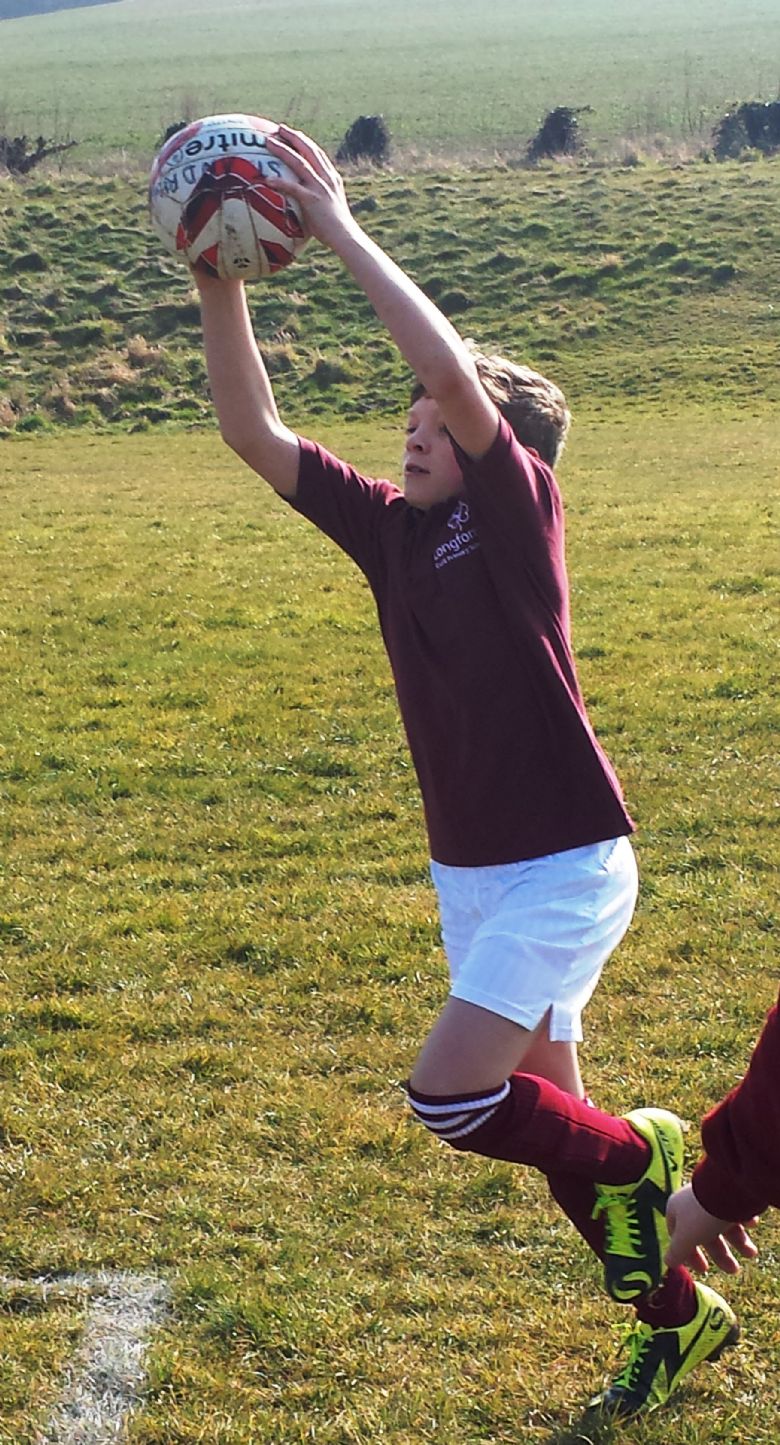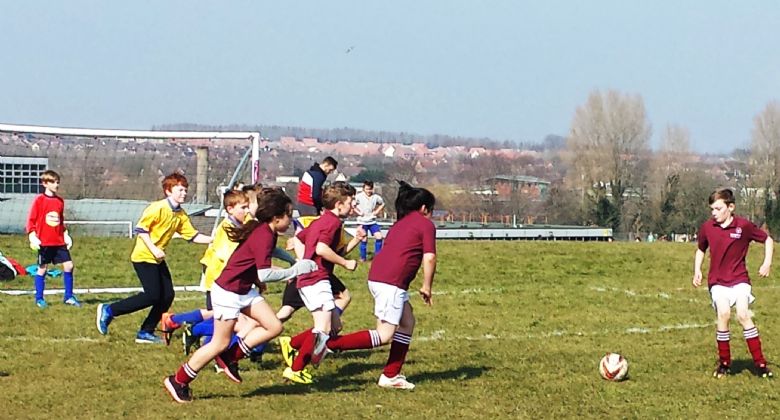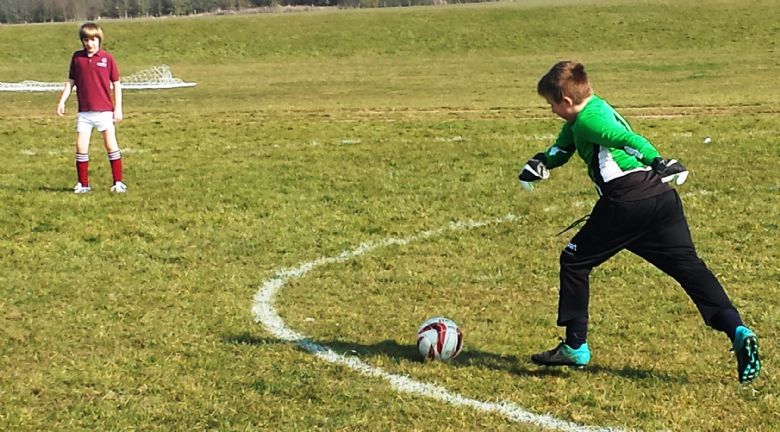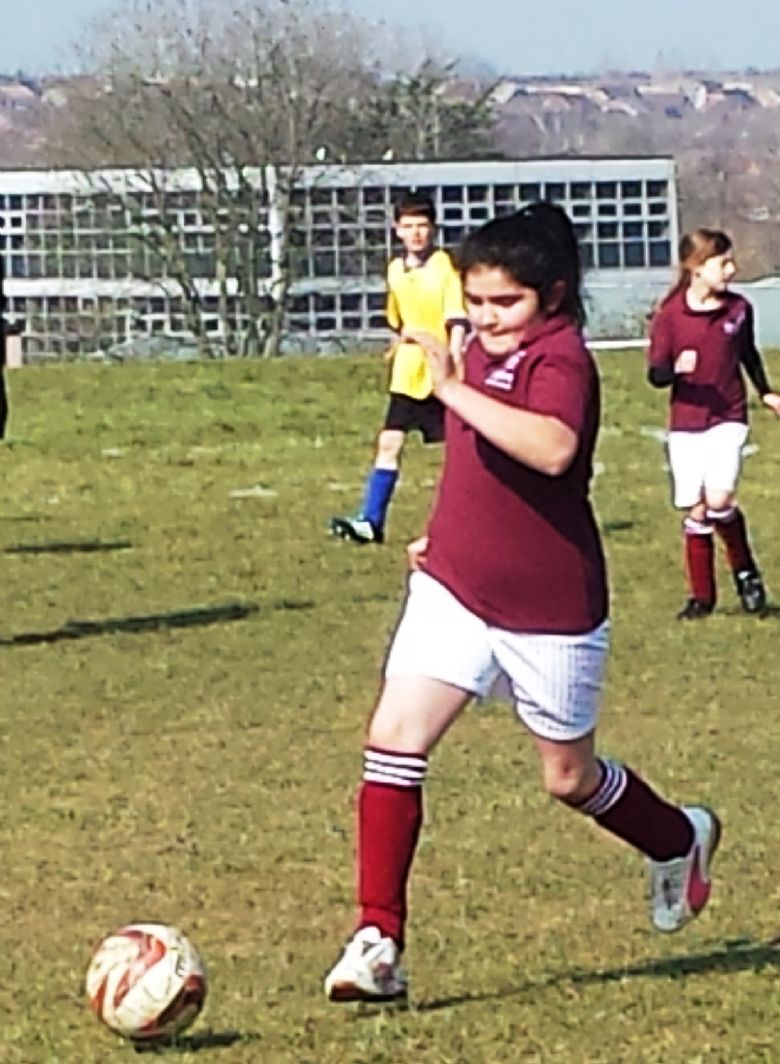 Playing football in our 'inter-school' match, against Stratford-sub-Castle Primary School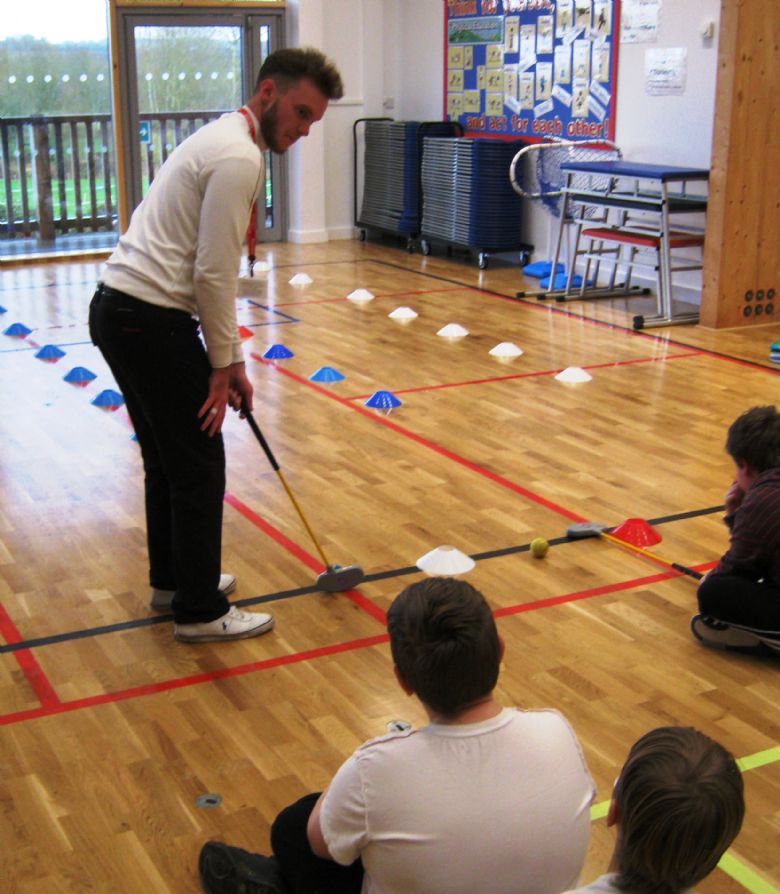 Enjoying a game of 'Tri' - Golf from Golf Professionals at Hamptworth Golf Club, Landford