Police visit to Dragonflies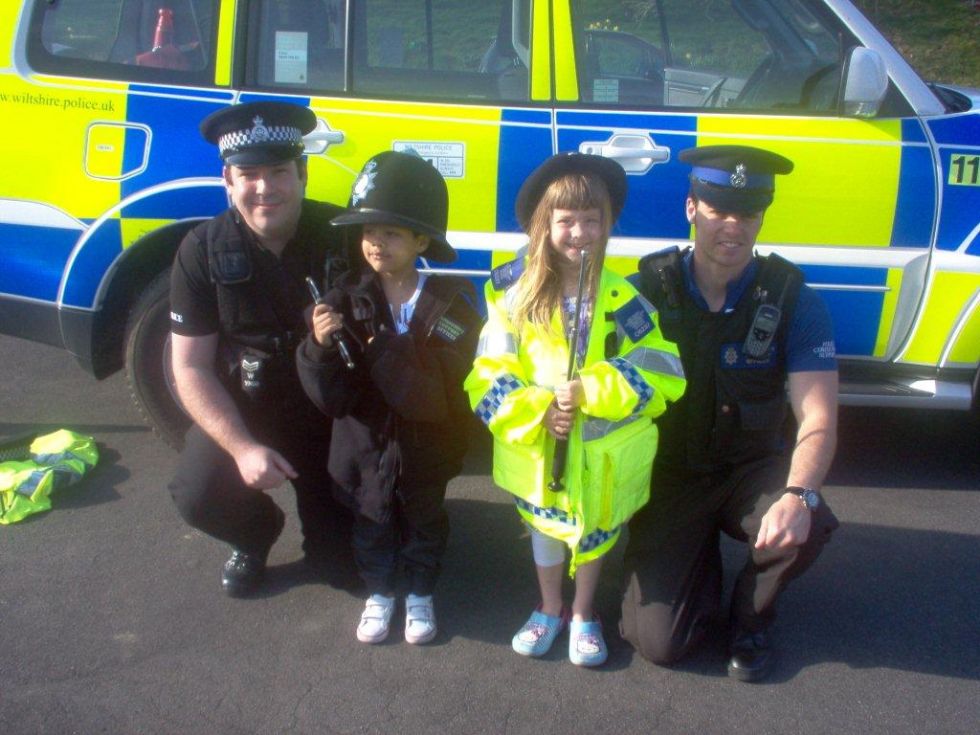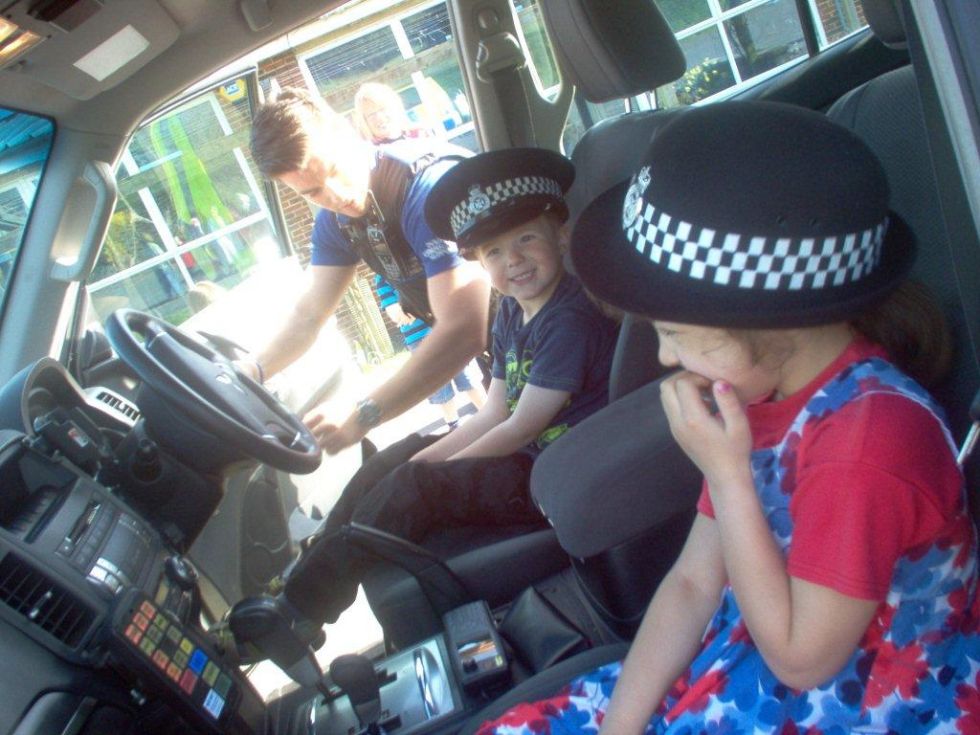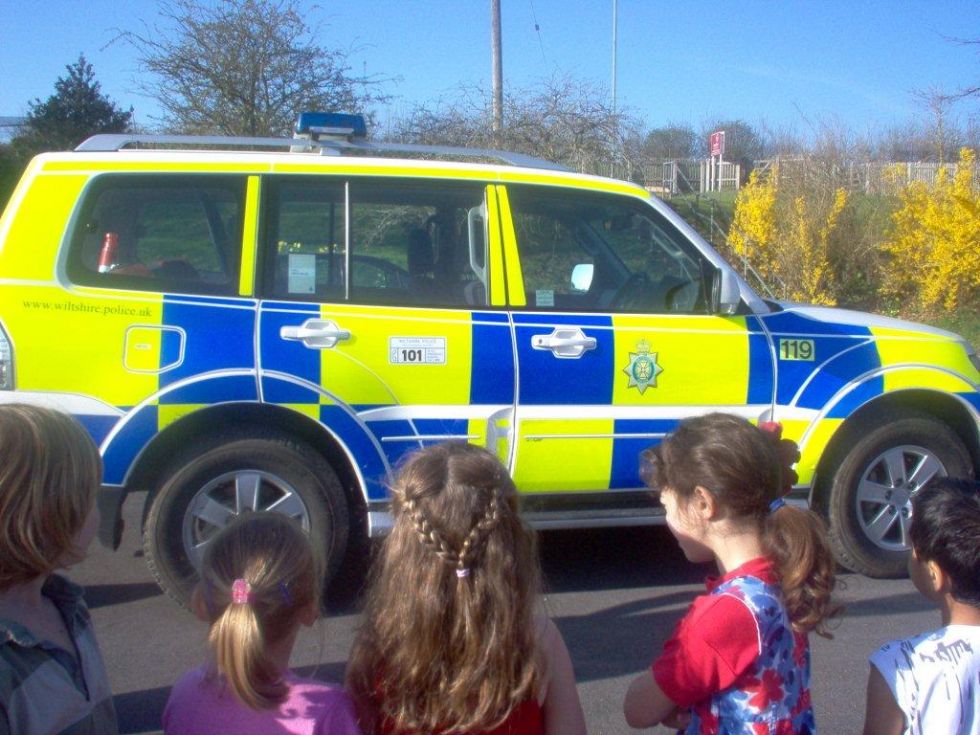 On Thursday morning 29th March 2012, at the Britford KS1 site, the Dragonflies Class, led by Mrs Jo Smith, had some visitors. In line with our topic "People Who Help Us." Sergeant Dean Garvin and PCSO Luke Taylor came to tell us how they help to look after us and keep us safe here in Salisbury.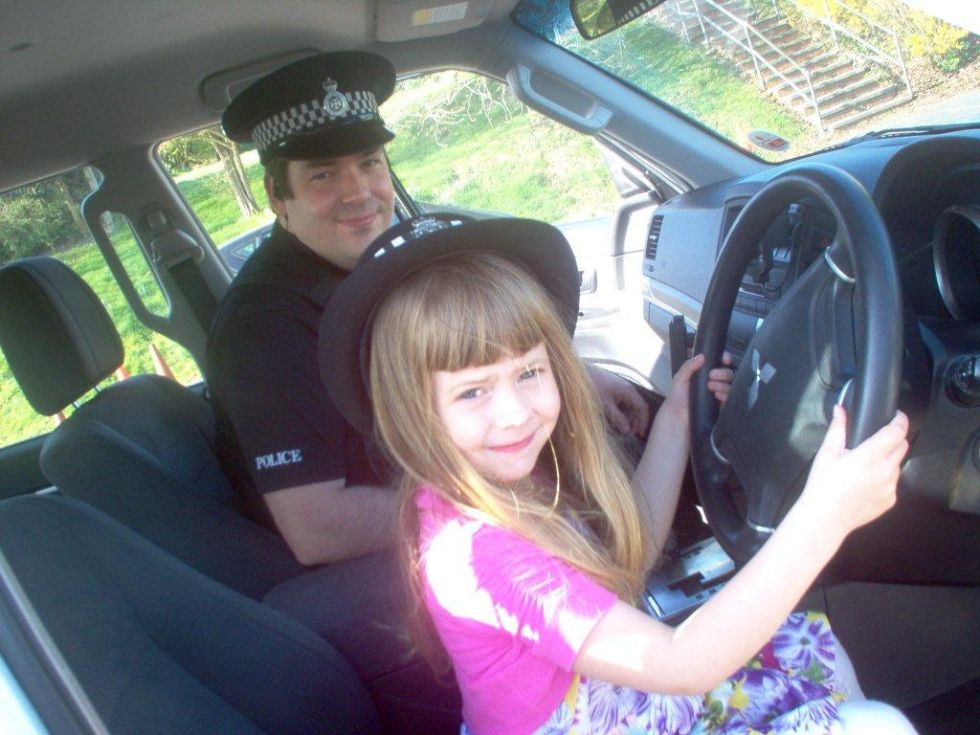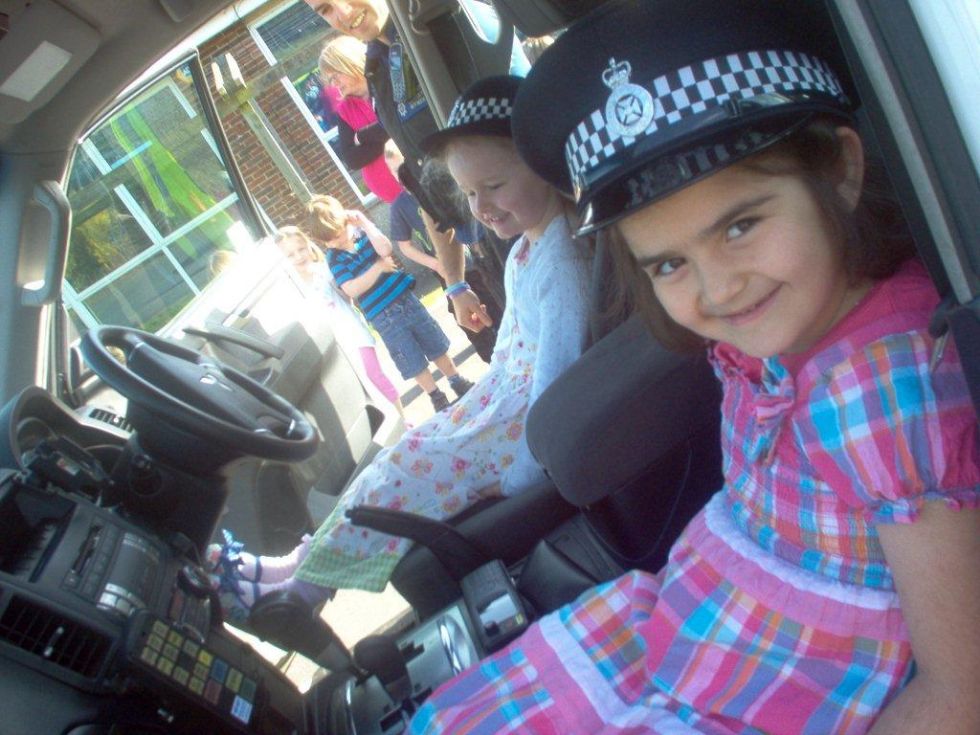 The enthralled children fired many questions at the officers who skilfully answered them. The two officers also explained what each part of their kit they carry was used for. The handcuffs were a popular item with the children so the officers demonstrated on each other how to put them on a prisoner and how to take them off again later.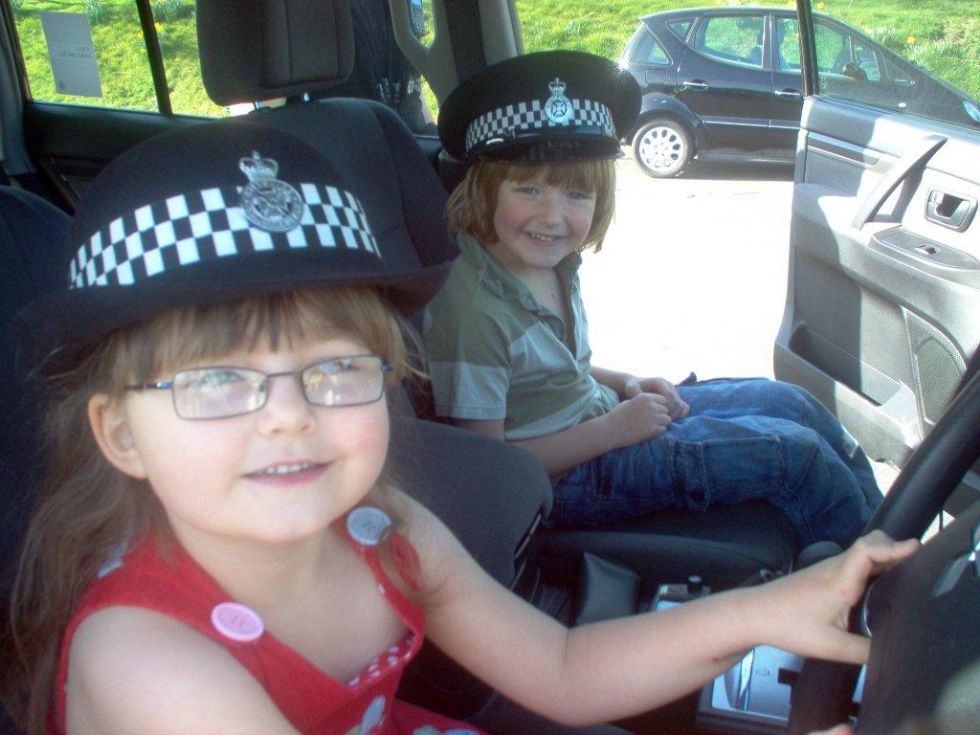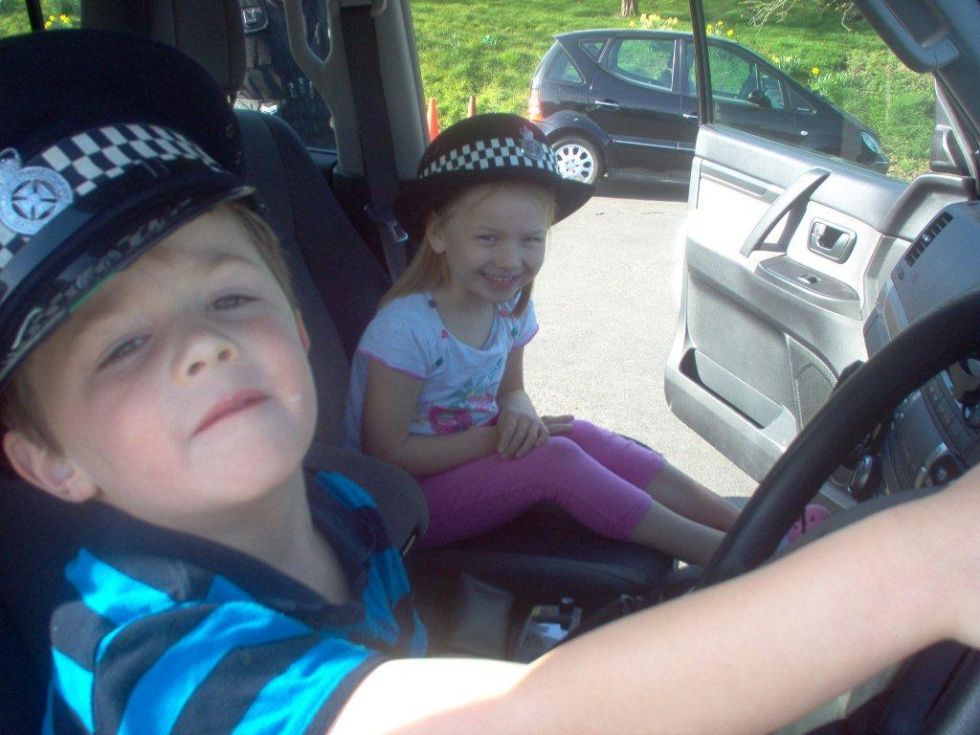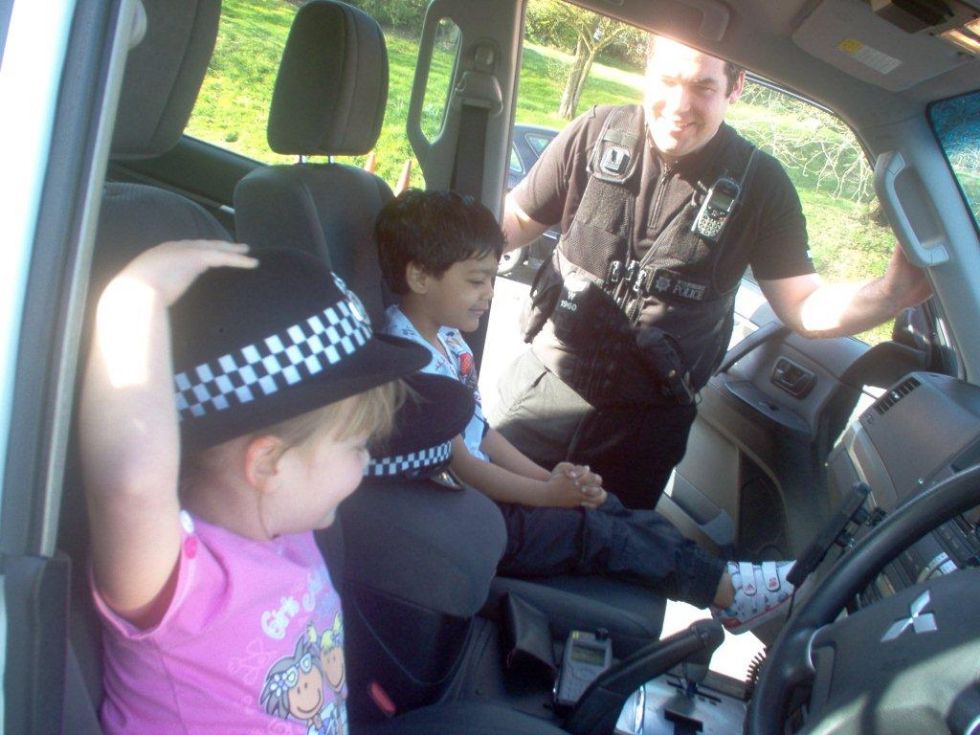 After the classroom activities we all went to the playground where the children tried on some uniform, investigated the kit that the police carry, which they had been shown in the classroom, and got to sit in a police vehicle complete with flashing lights and sirens. You will be pleased to know that the children were not given the pepper spray to play with! So everyone had happy smiling faces and no tears.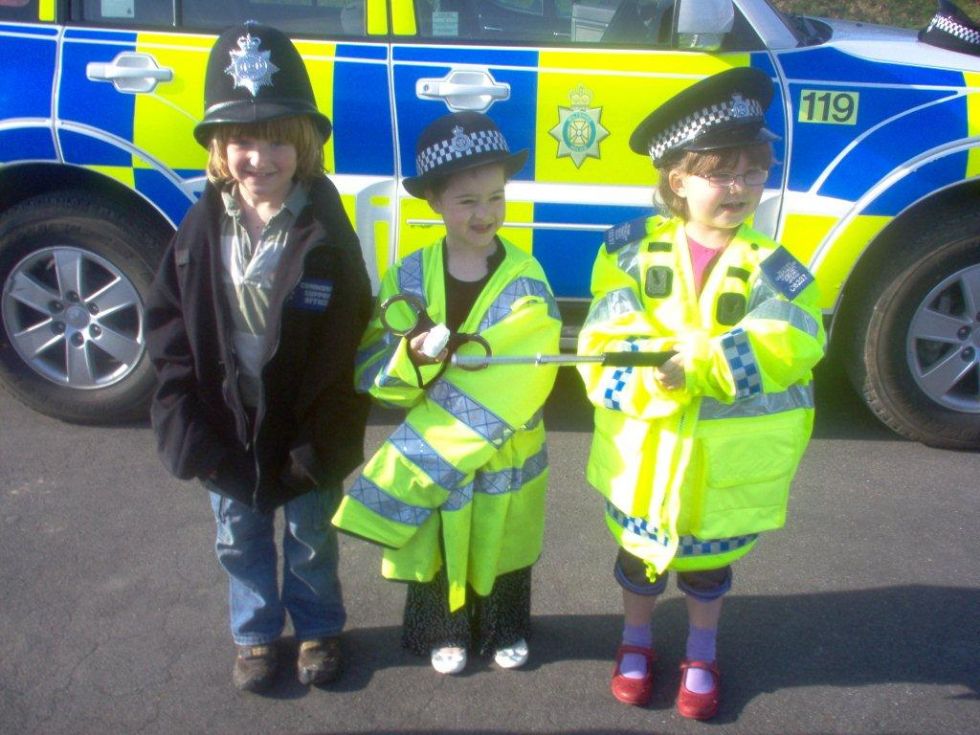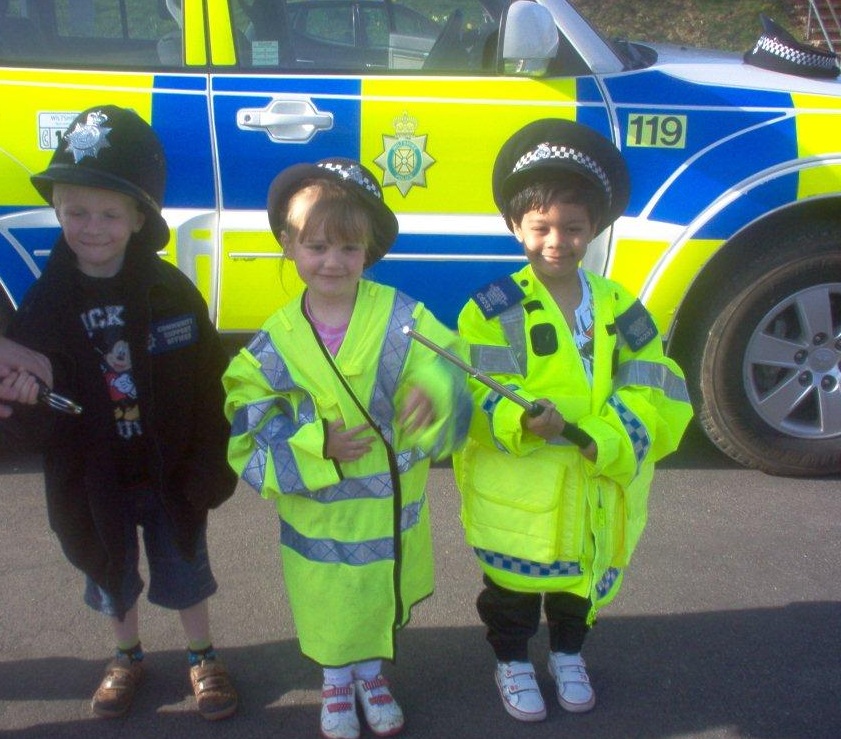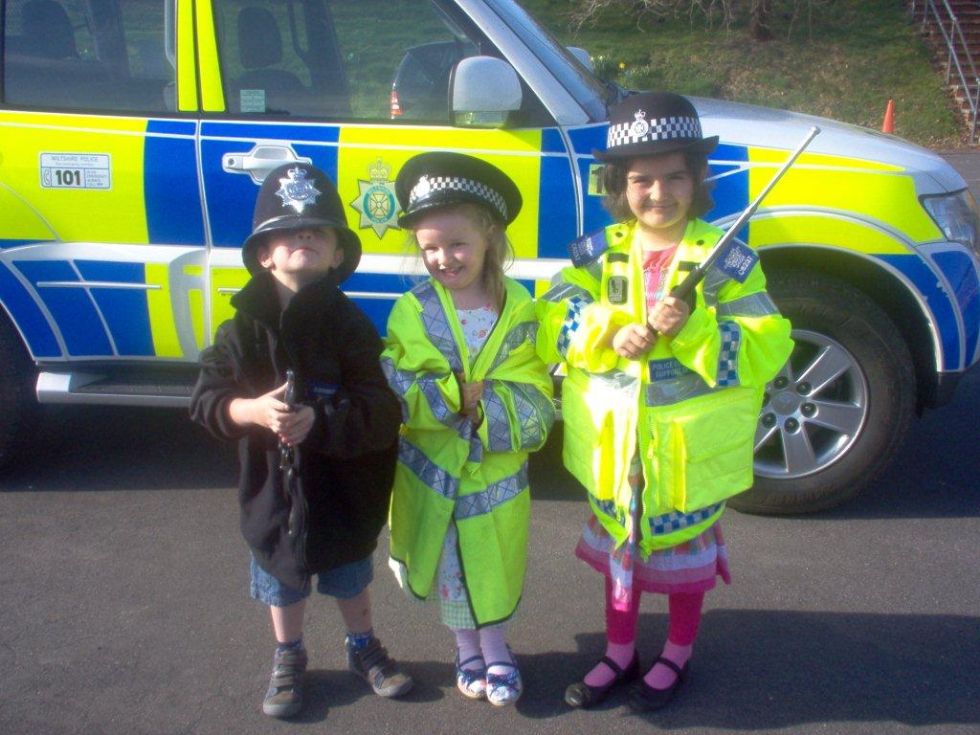 An invitation to join in the learning and fun was extended to the children of Bumblebees Class who also got to investigate the police vehicle, with its lights and sirens on. They too had a chance to wear the uniform which they did most elegantly.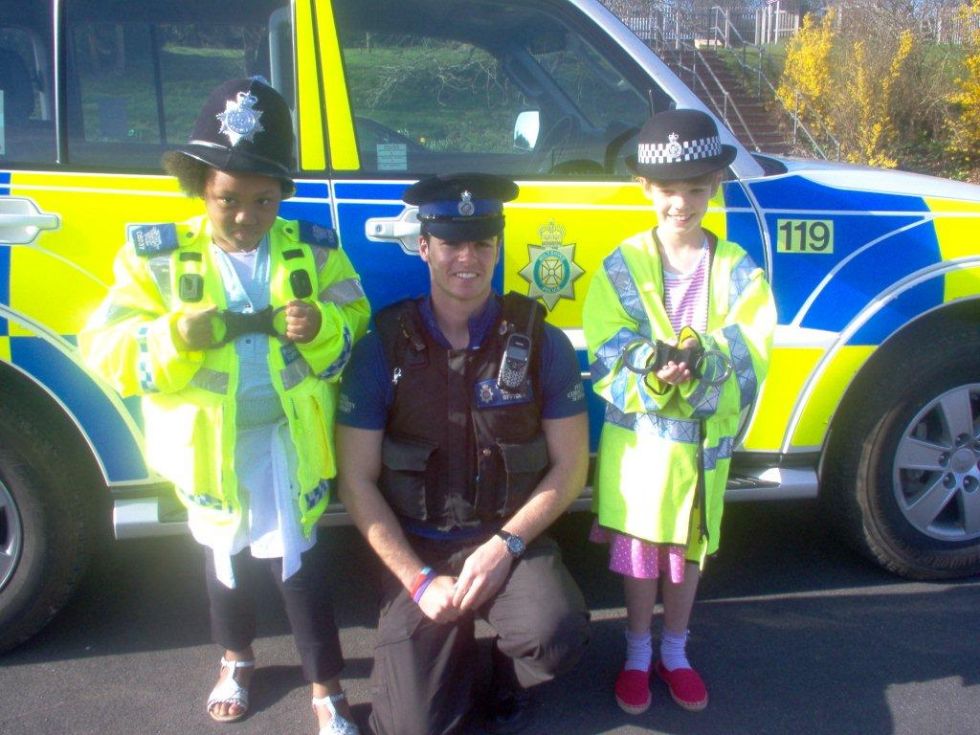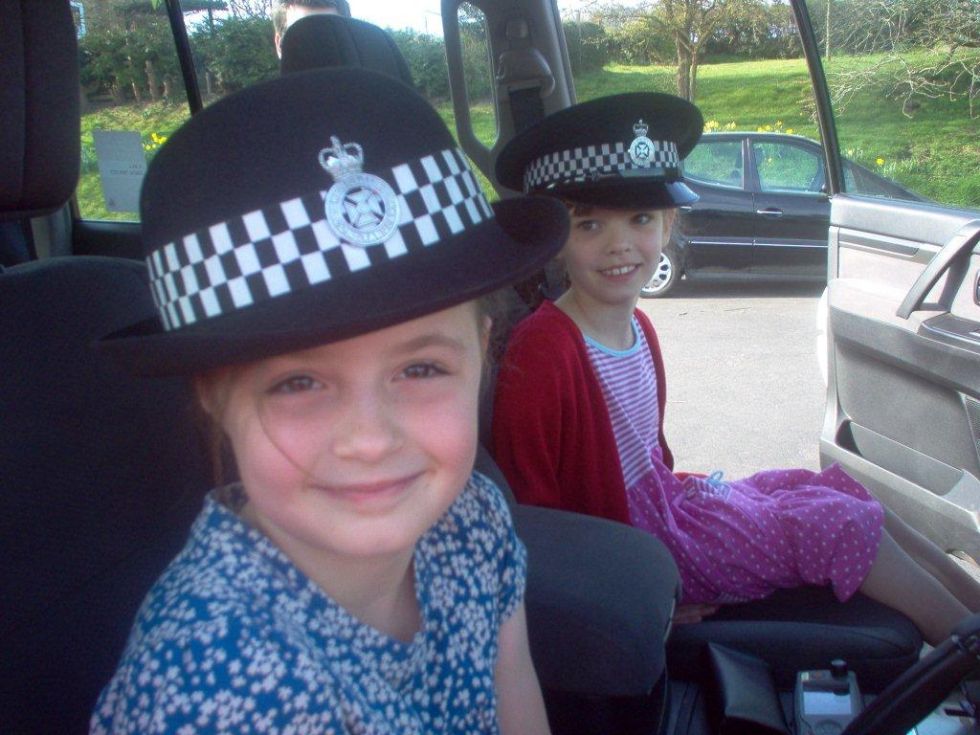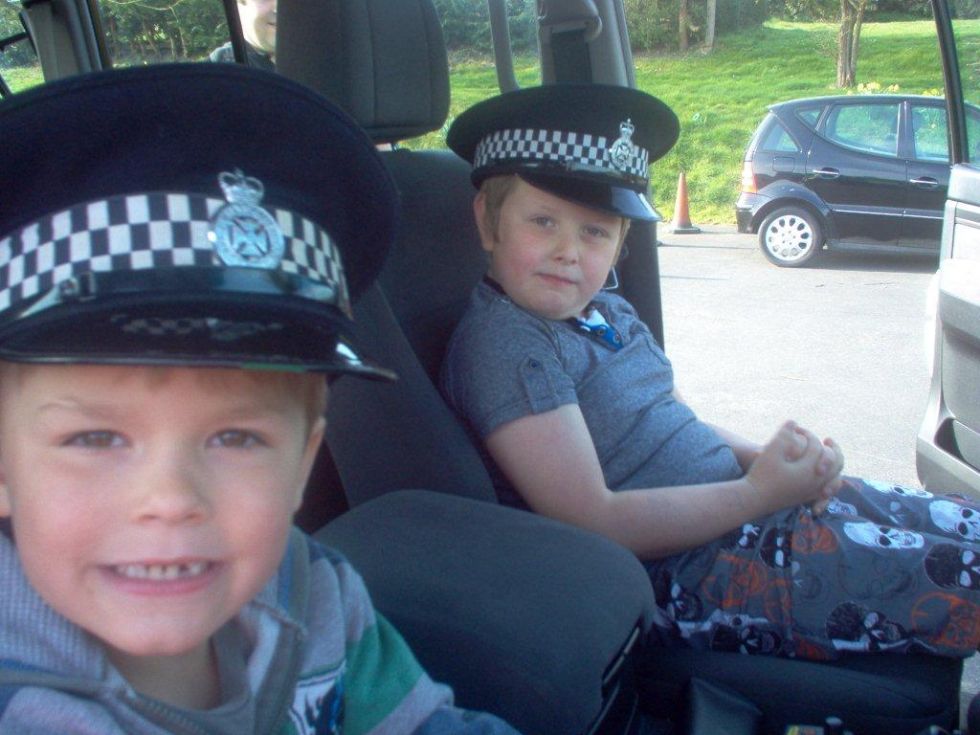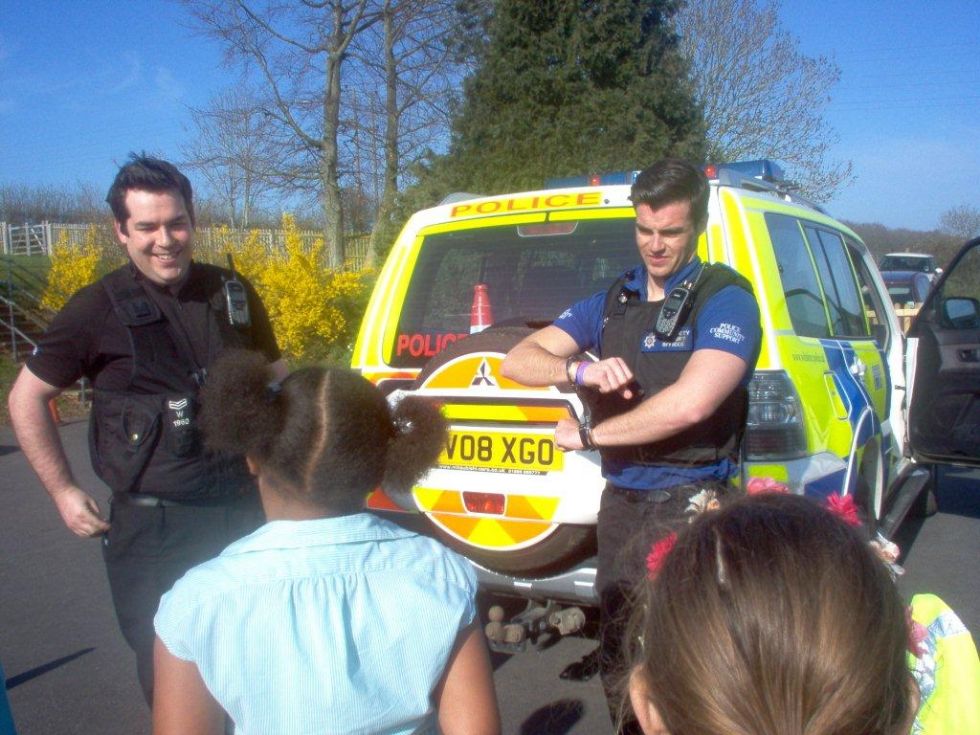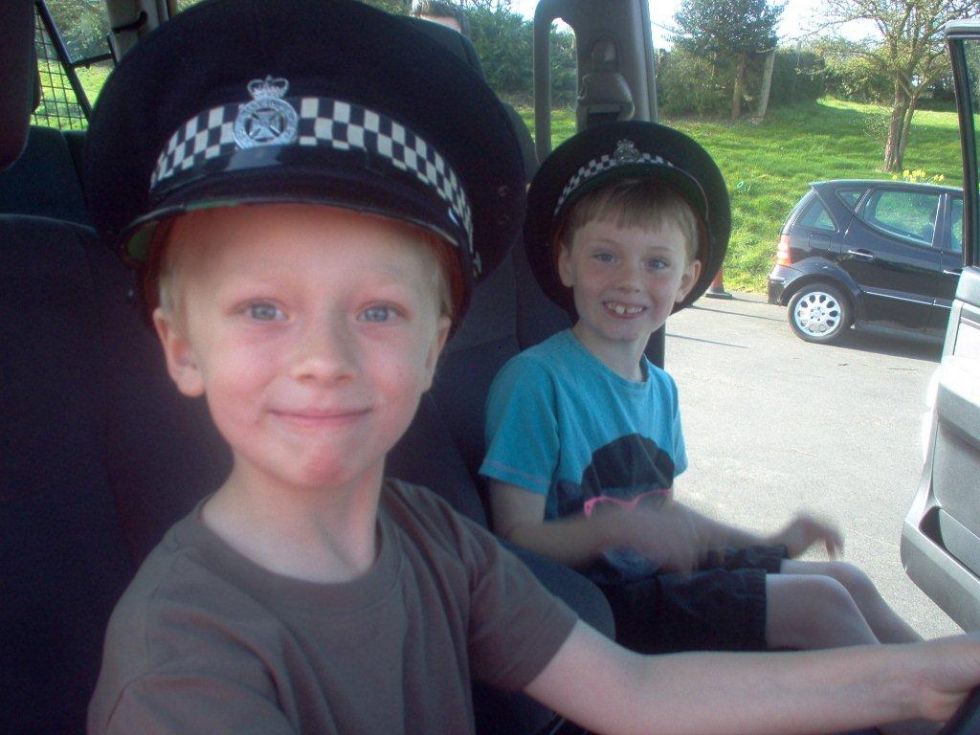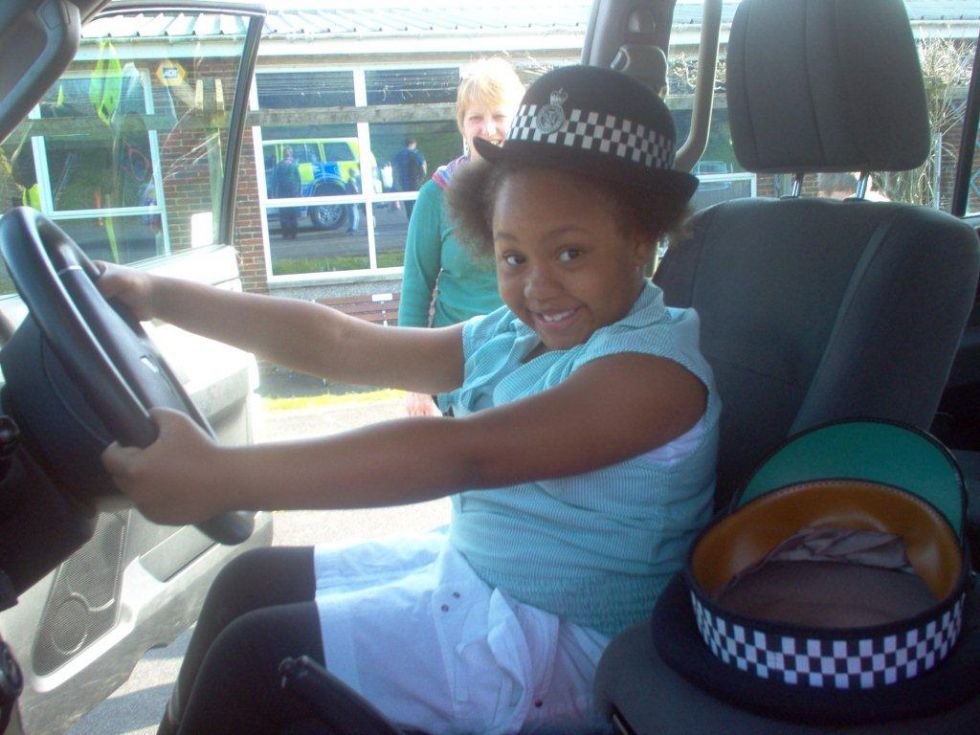 The children chattered about the experience afterwards and drew pictures about it which they plan to send to Dean and Luke, along with a letter, to say thank you to them for coming to see us.