Hampton Court trip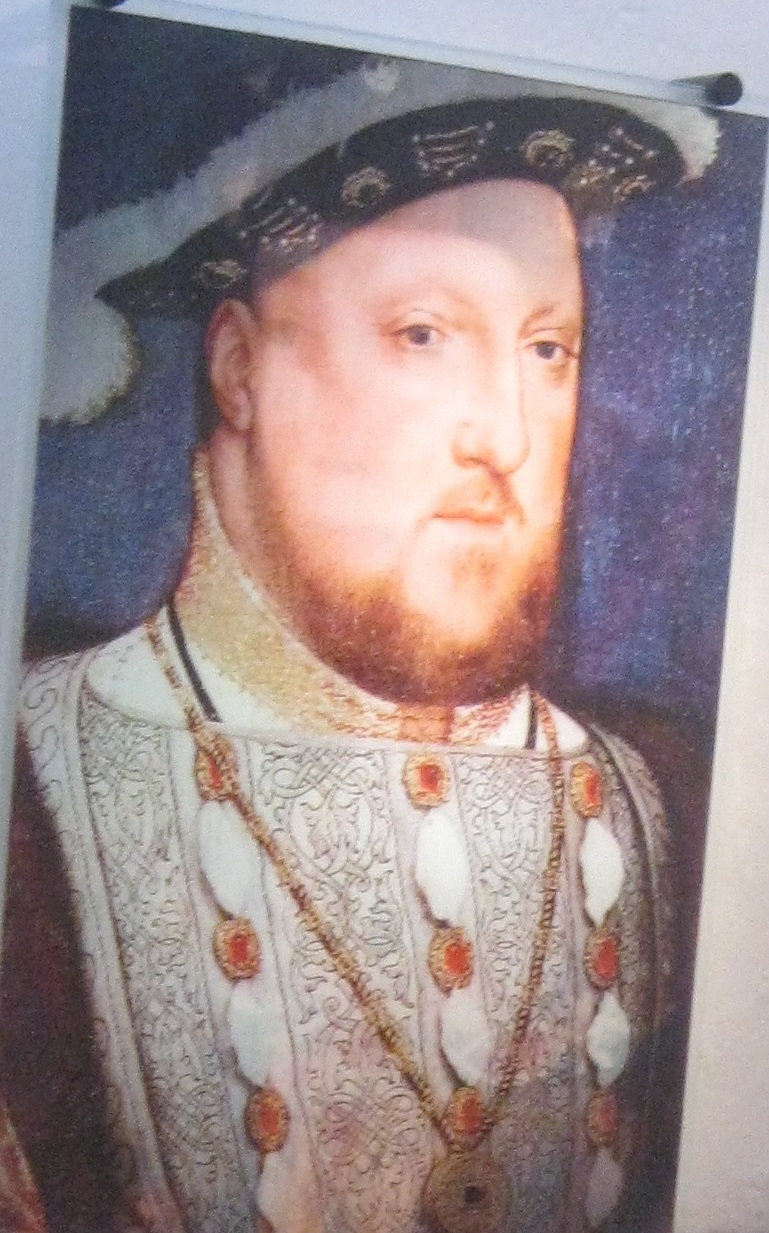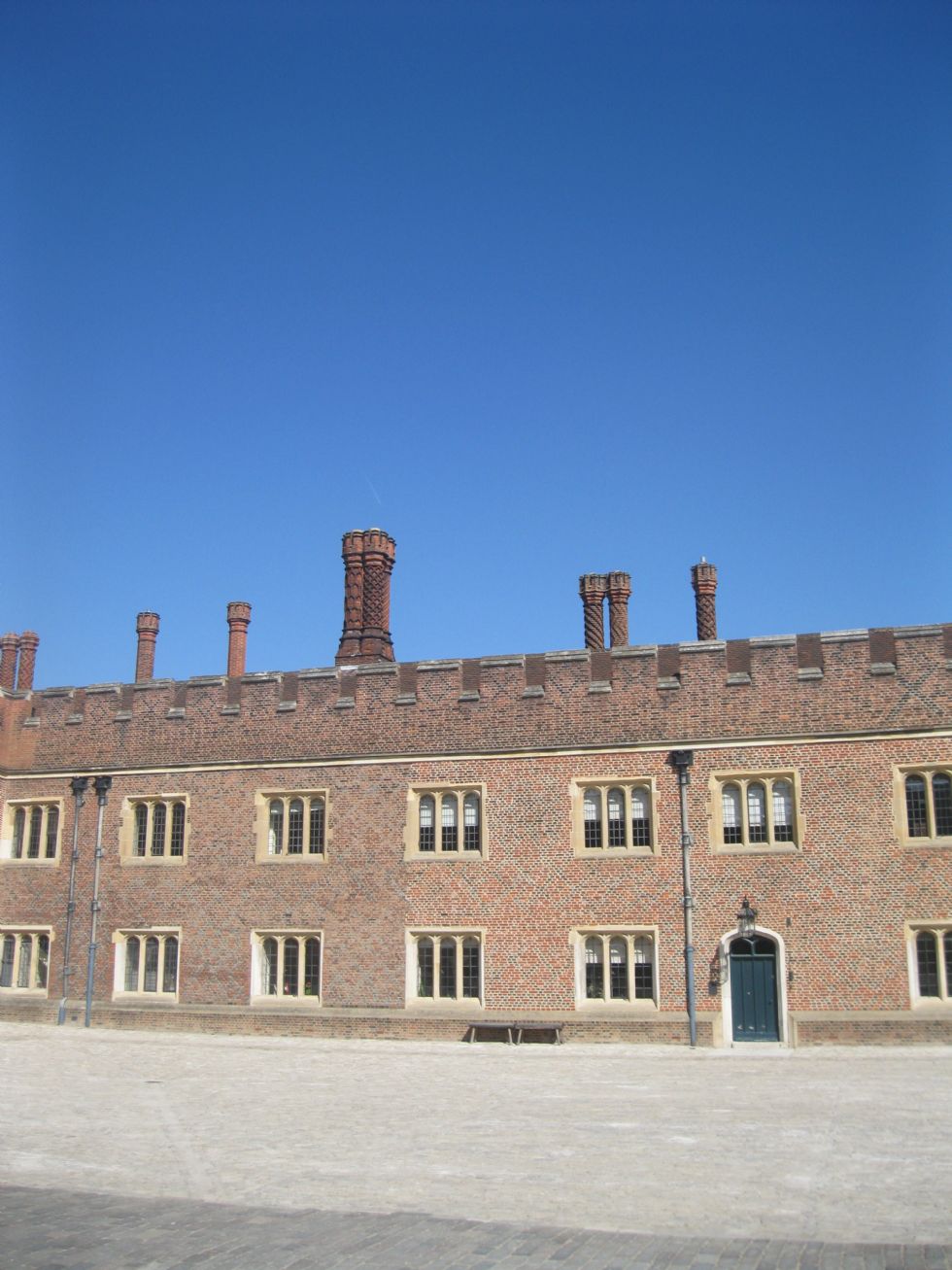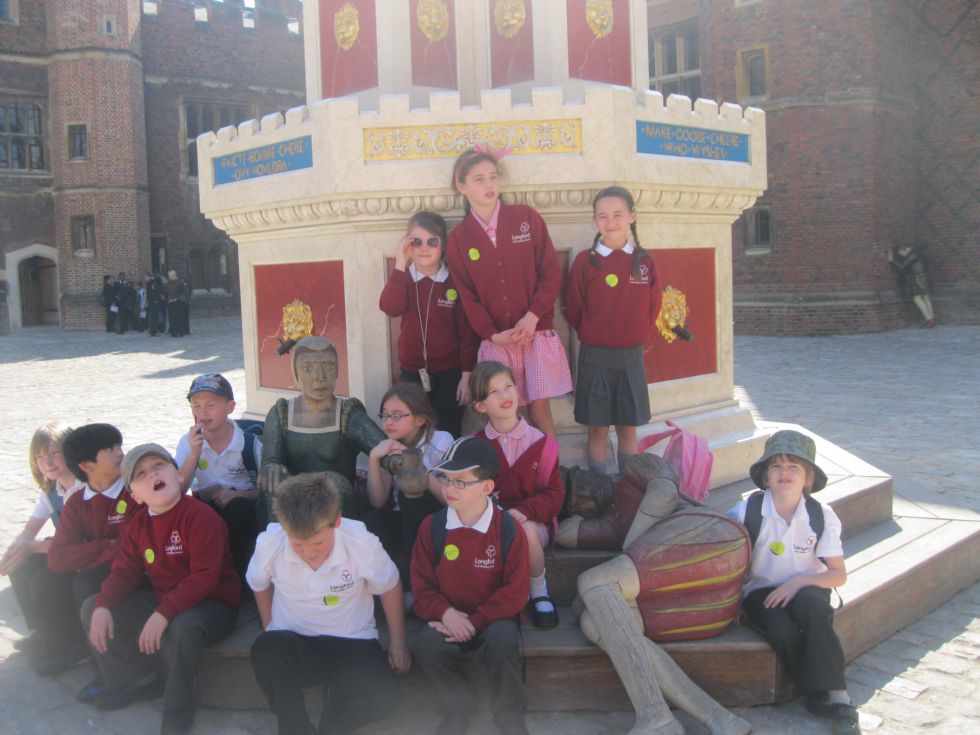 On 28th March 2012 KS2 children had a fabulous day trip to Hampton Court Palace, as part of their topic on the Tudors. It was very exciting to see at first hand some of the things they have been learning about, particularly Henry VIII and how he lived. The visit really brought the subject to life.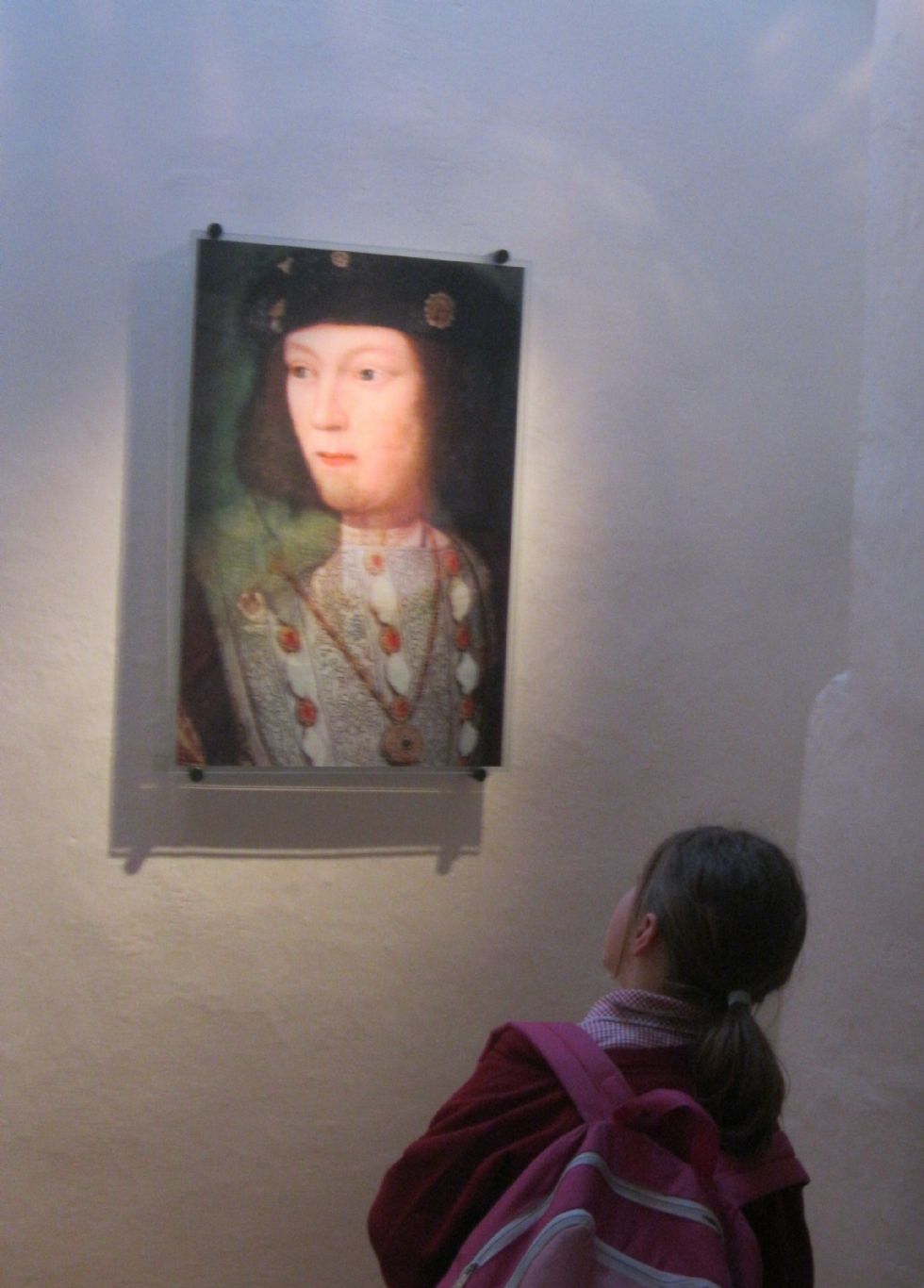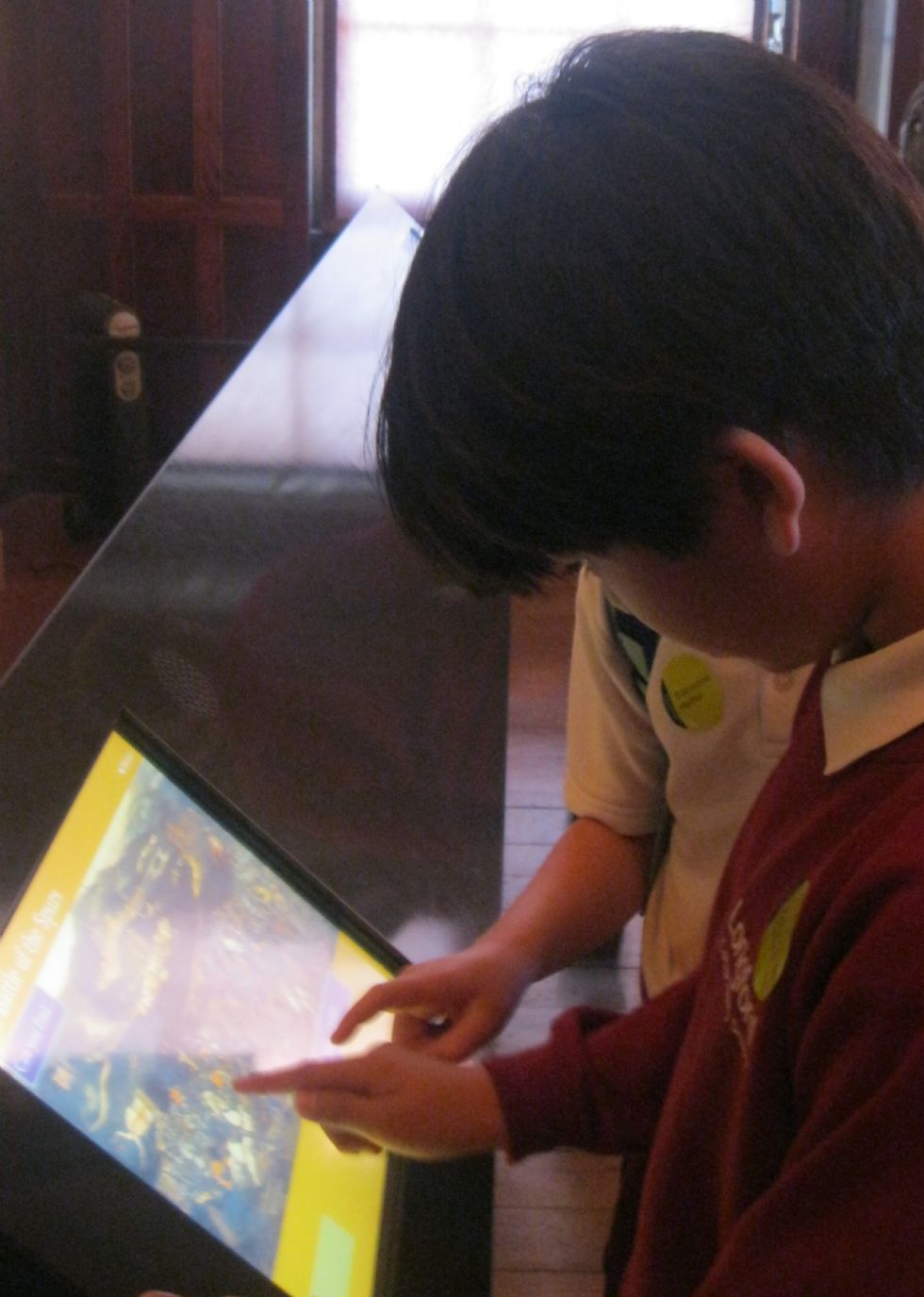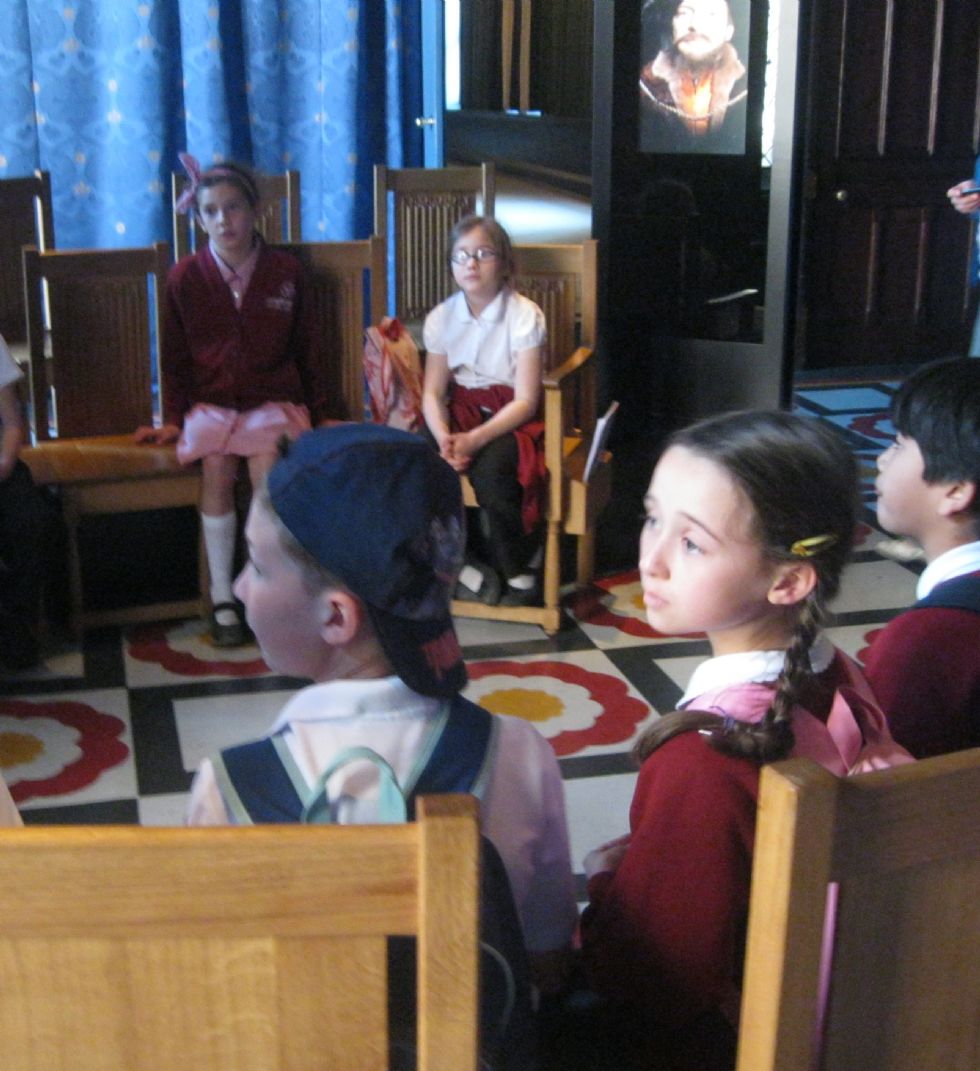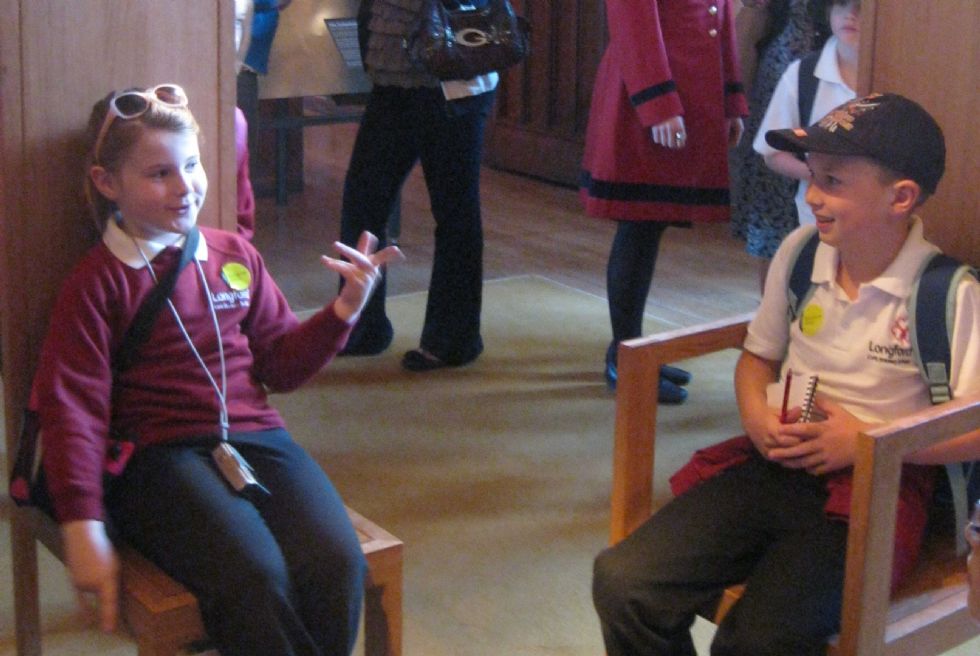 The day started off with the chance to learn all about young Henry in an exhibition.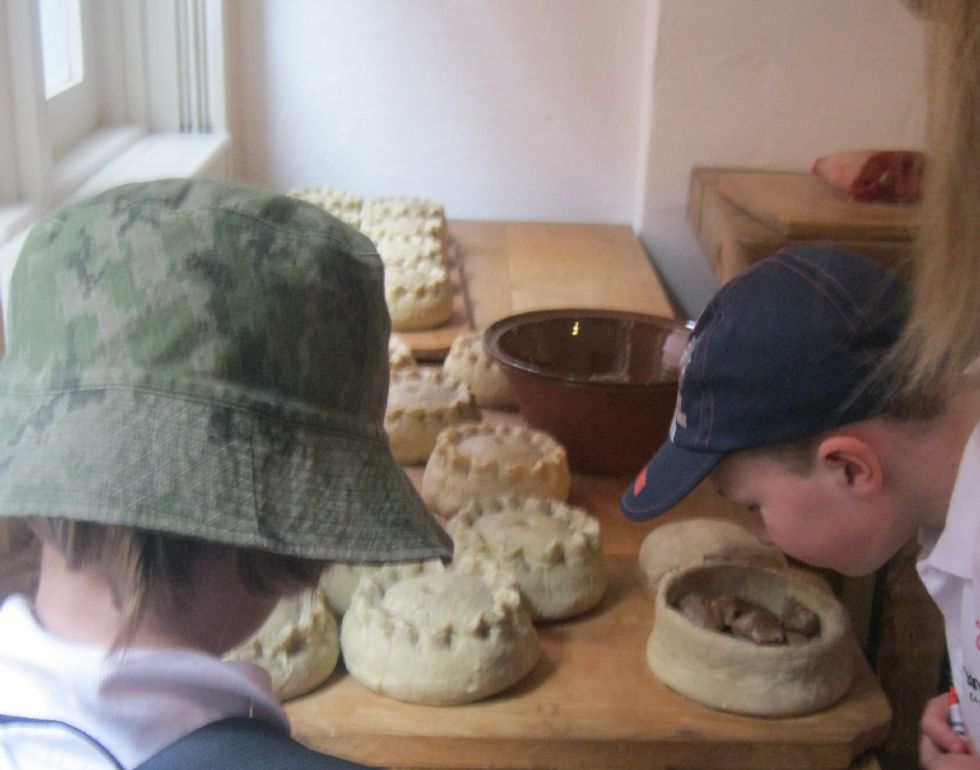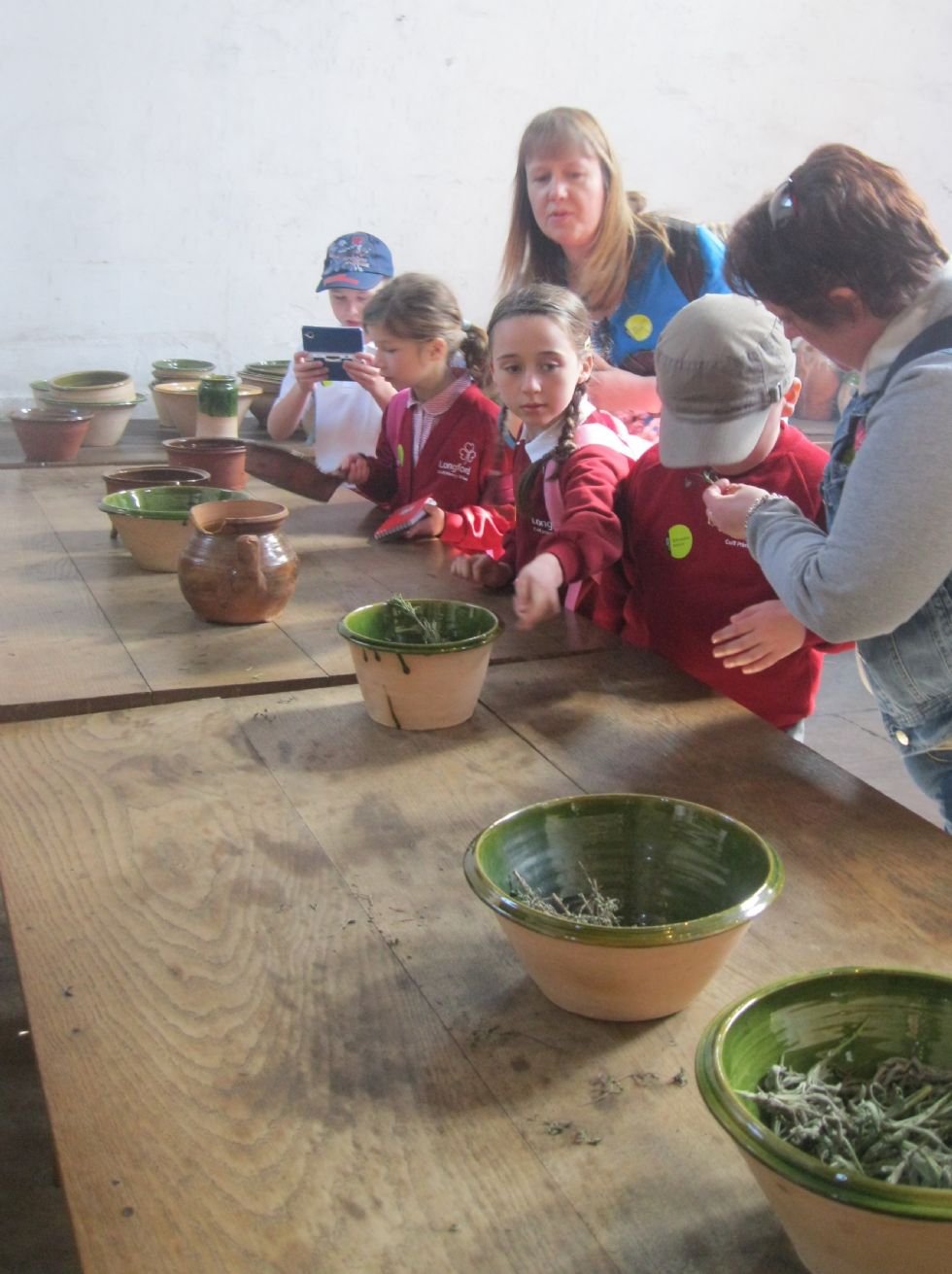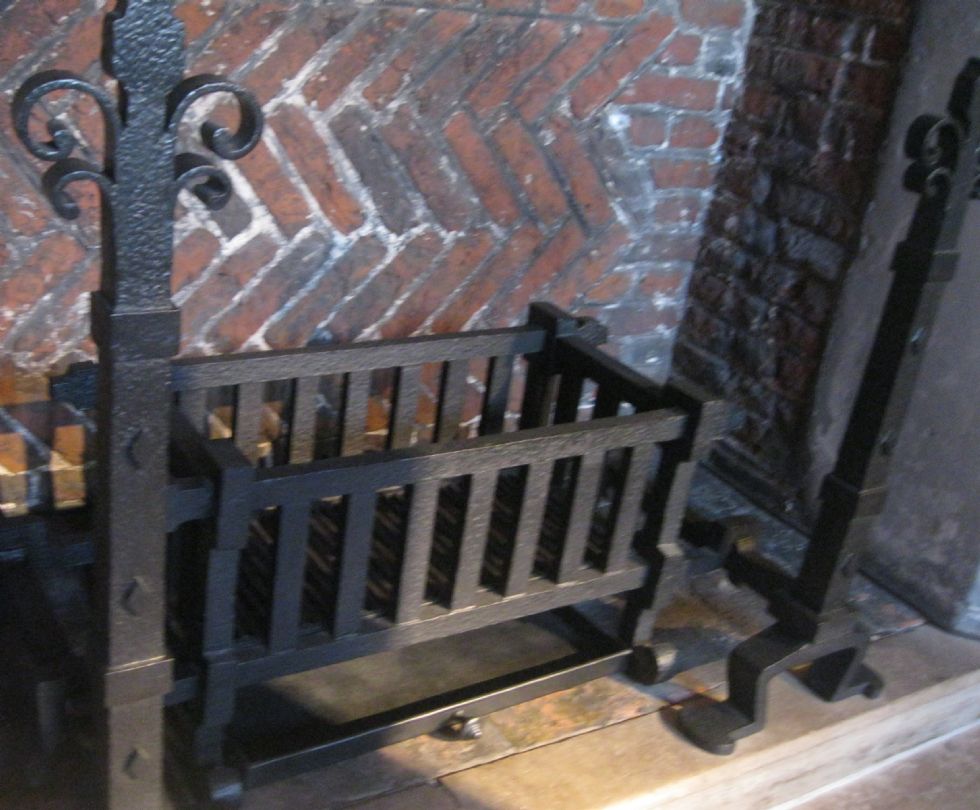 This was followed by our packed lunches, before the authentic experience of the Tudor kitchens, with all the smells, sights and sounds, plus a lot of heat from huge fire.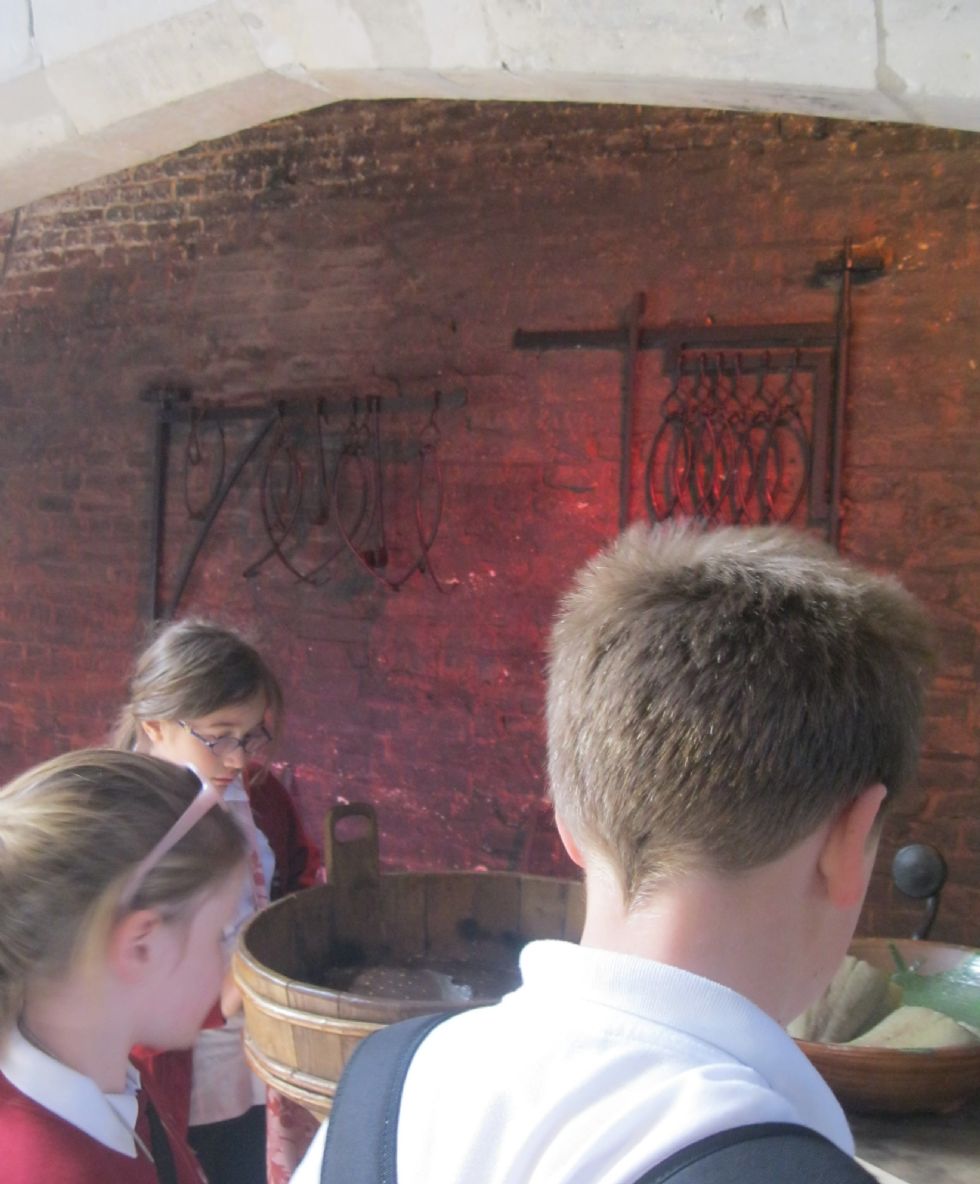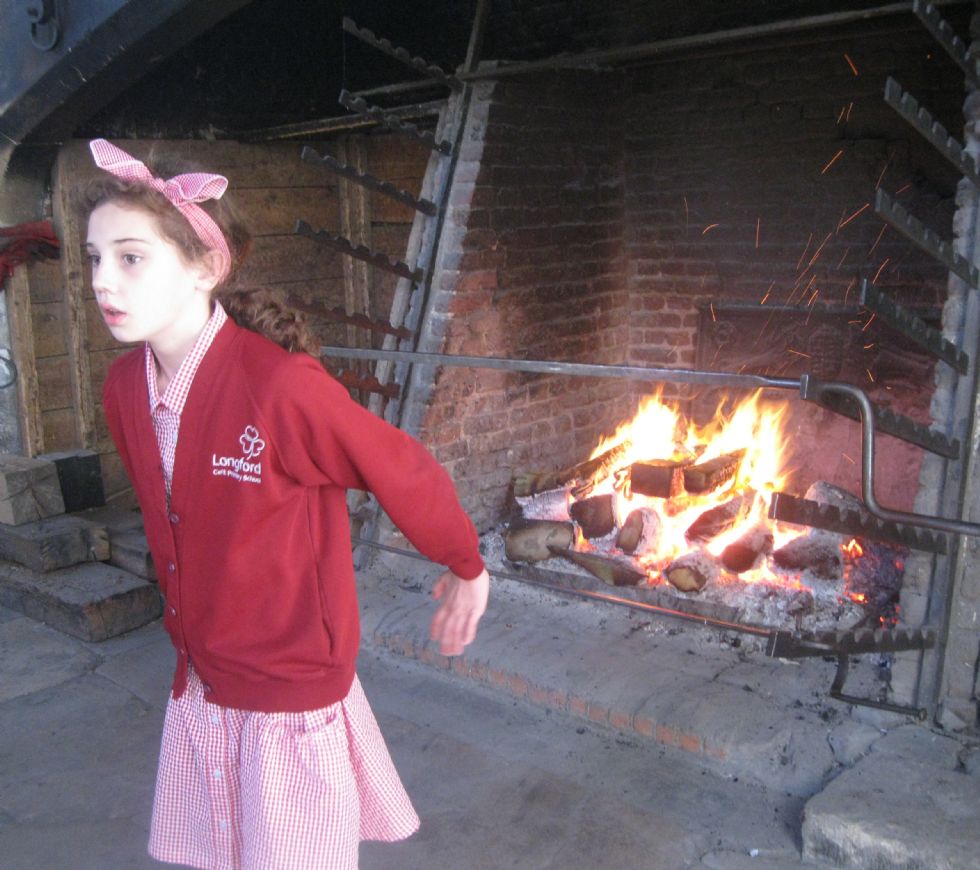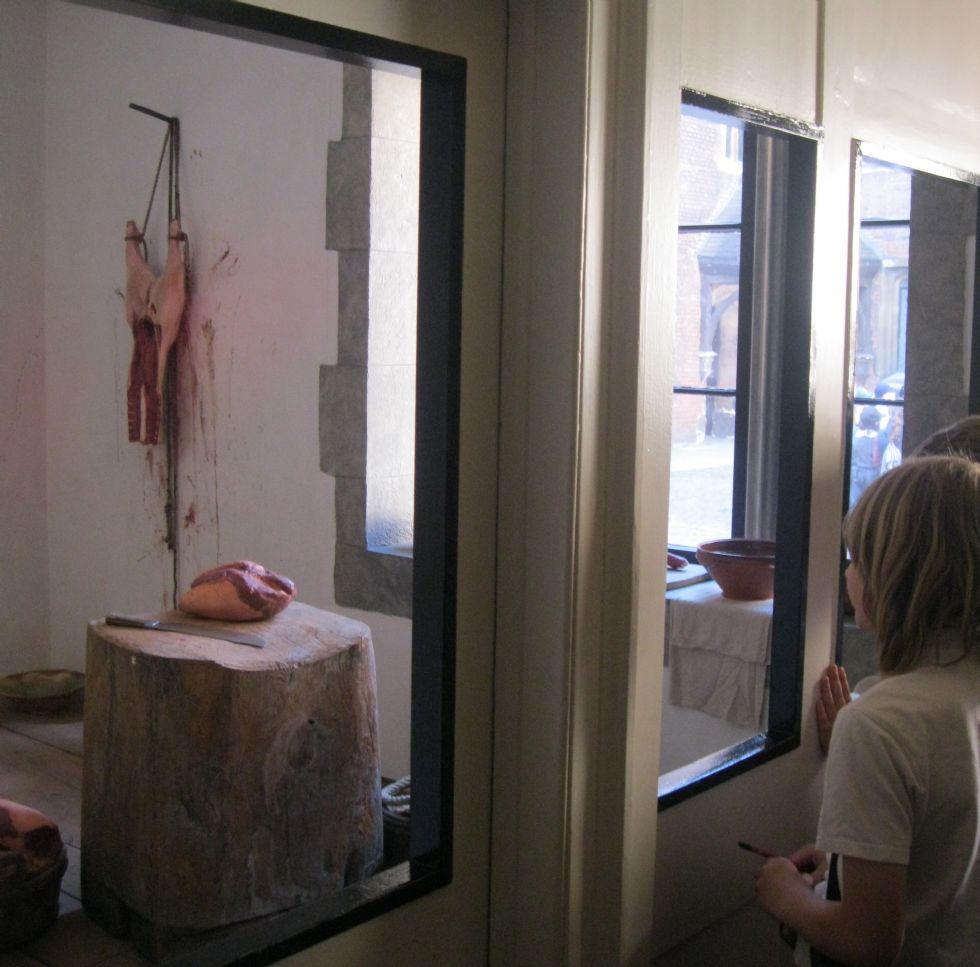 Next we went to the Tudor Knot garden.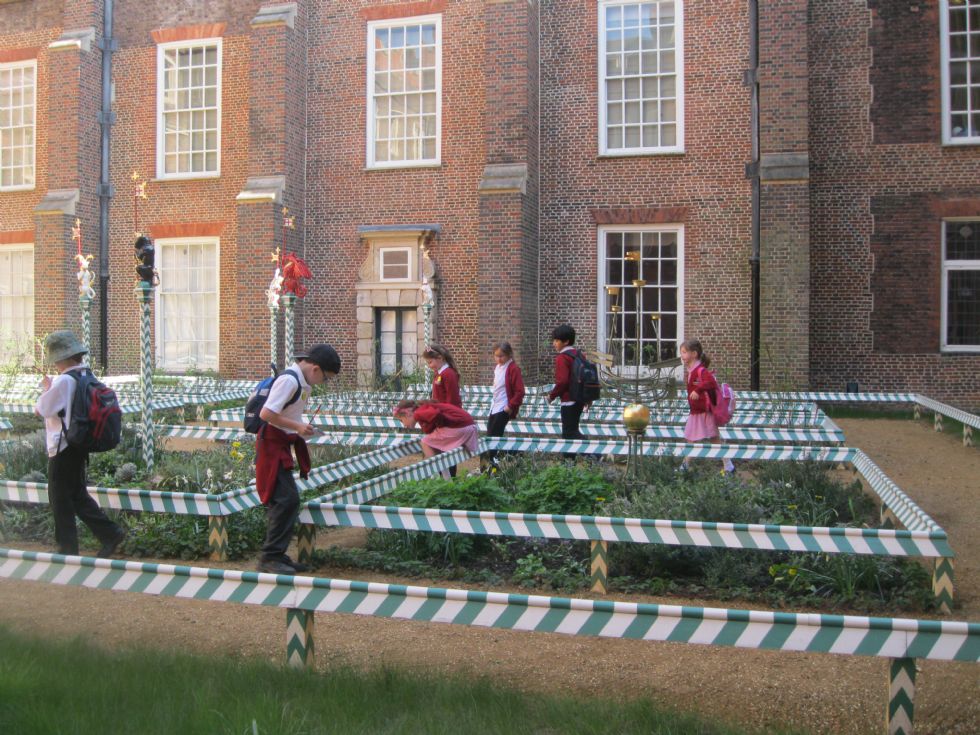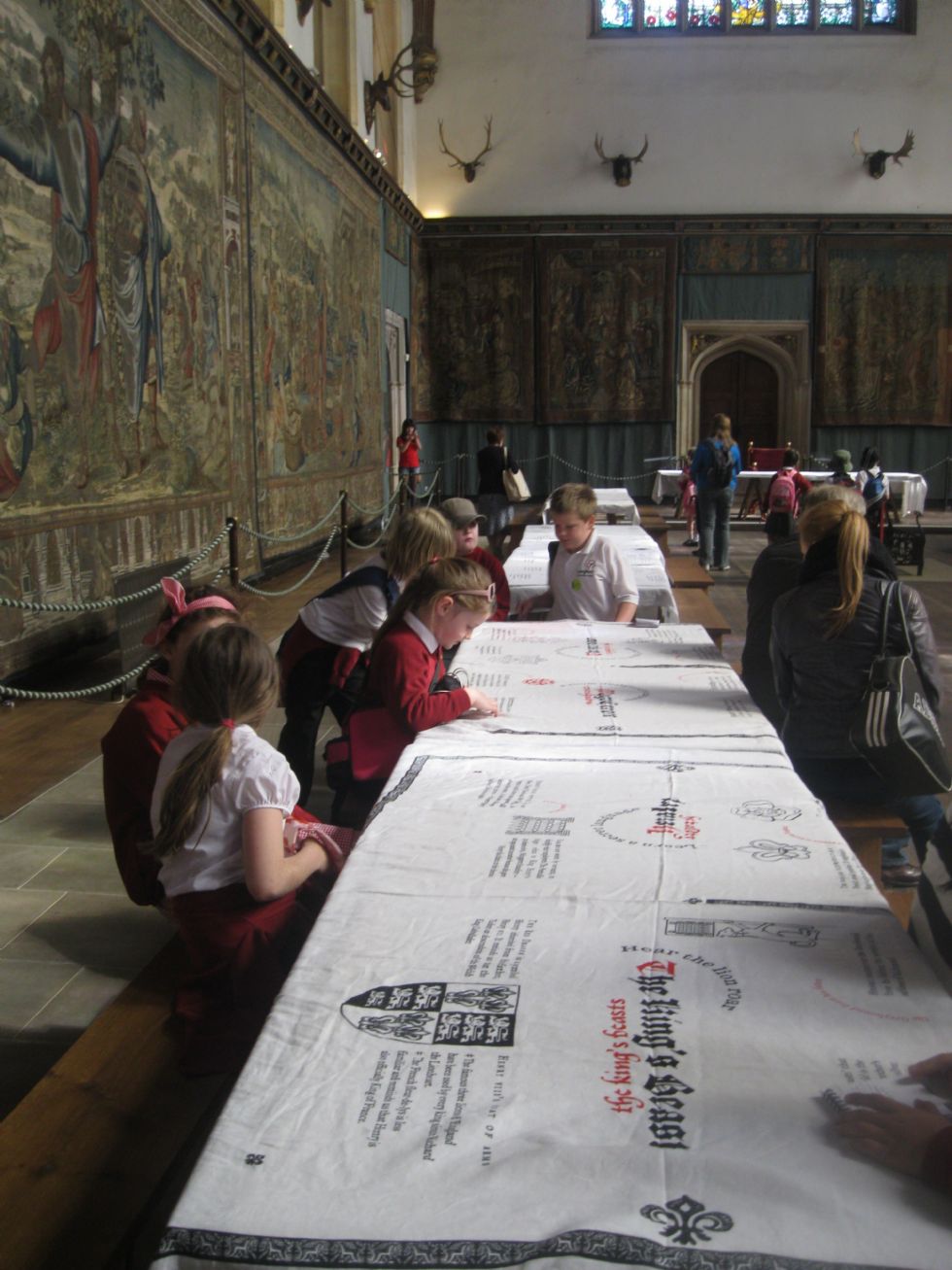 We were very lucky to then have an interesting talk by the guide in the chapel, who showed the children round and was able to answer a few questions.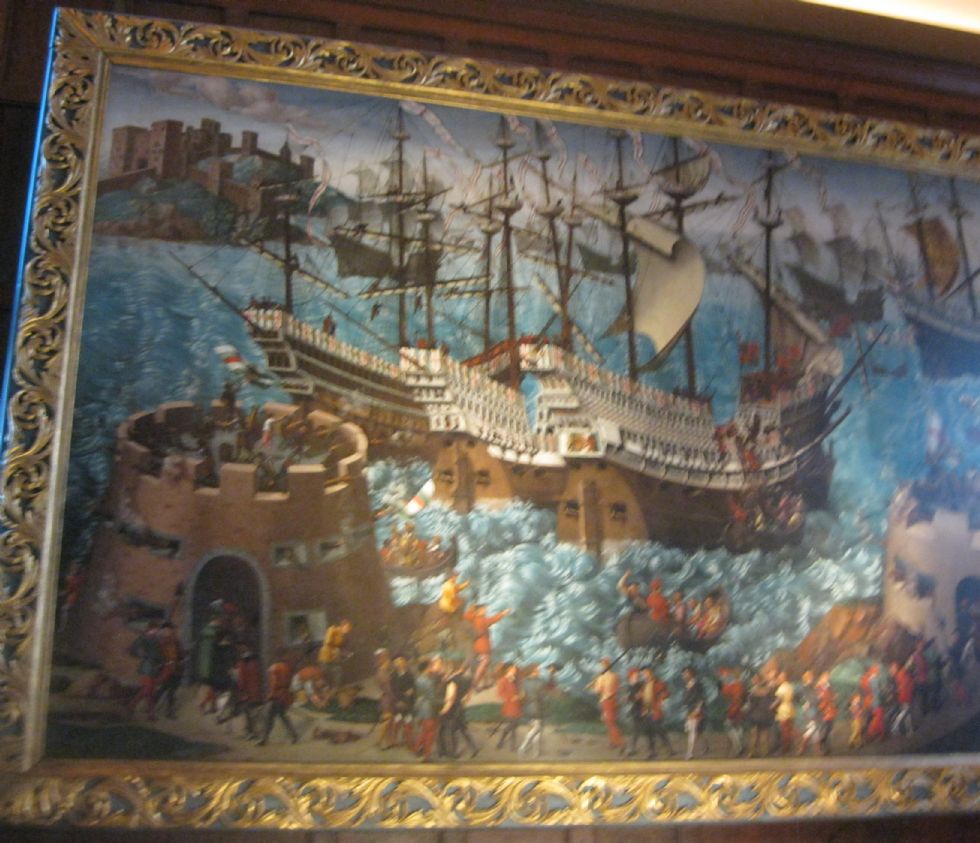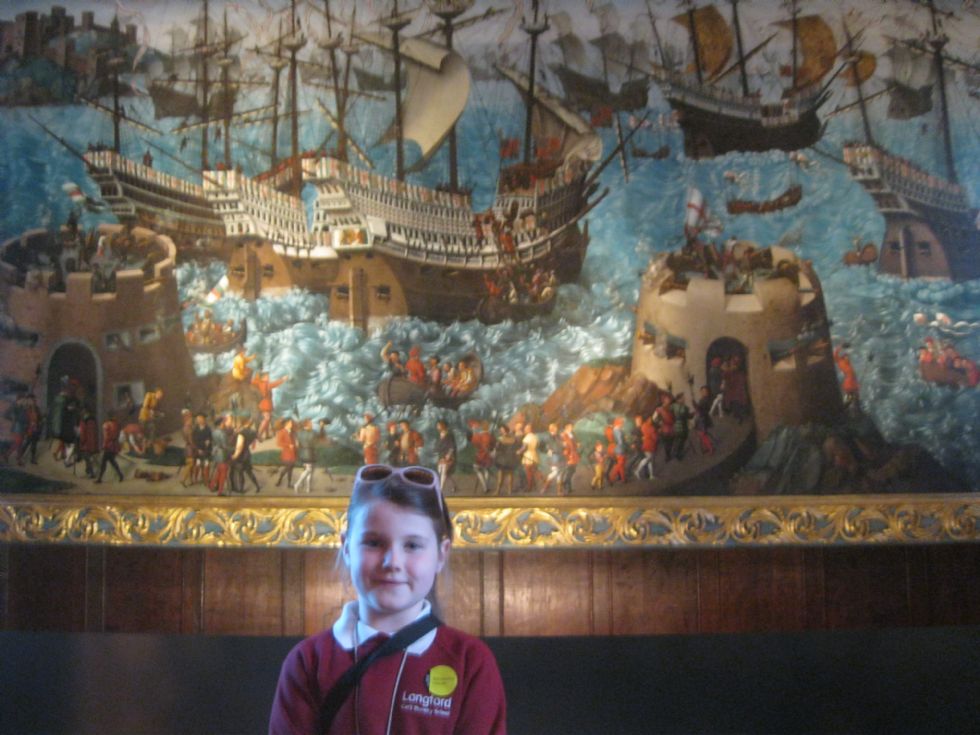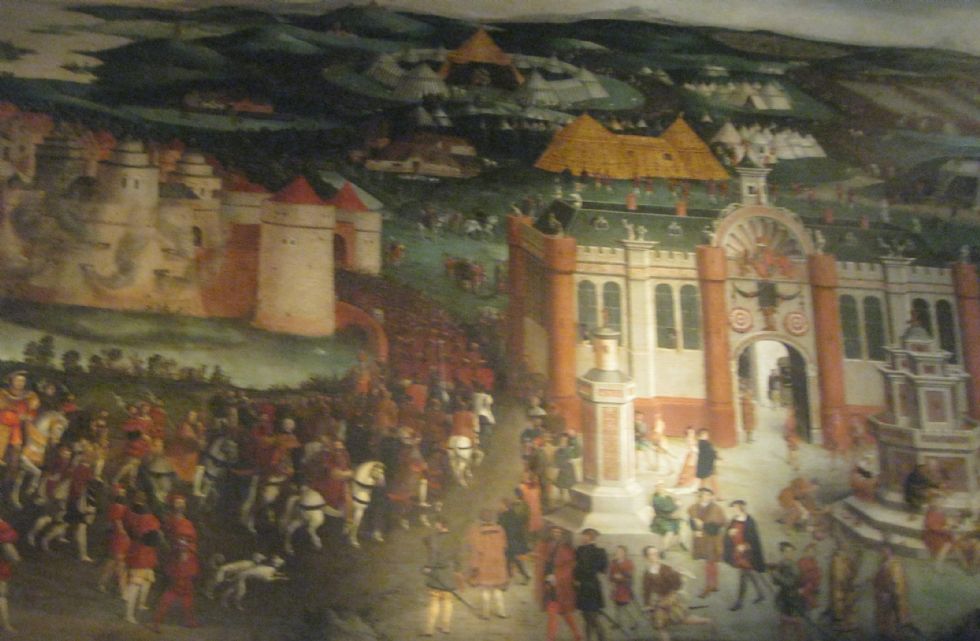 We then followed the food trail to the banqueting hall, where we were privileged to be granted an audience with Henry VIII himself, as you can see from the photos.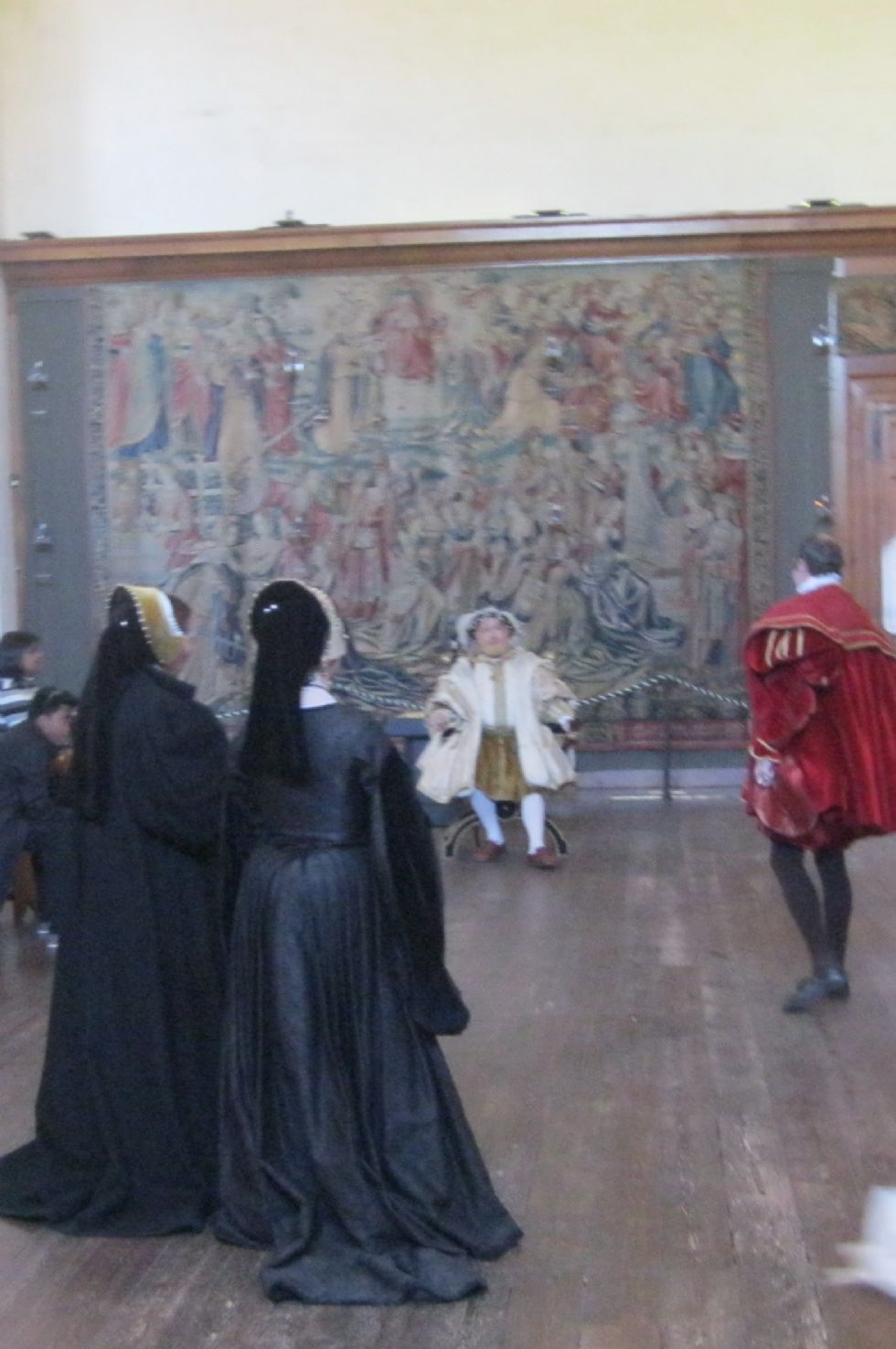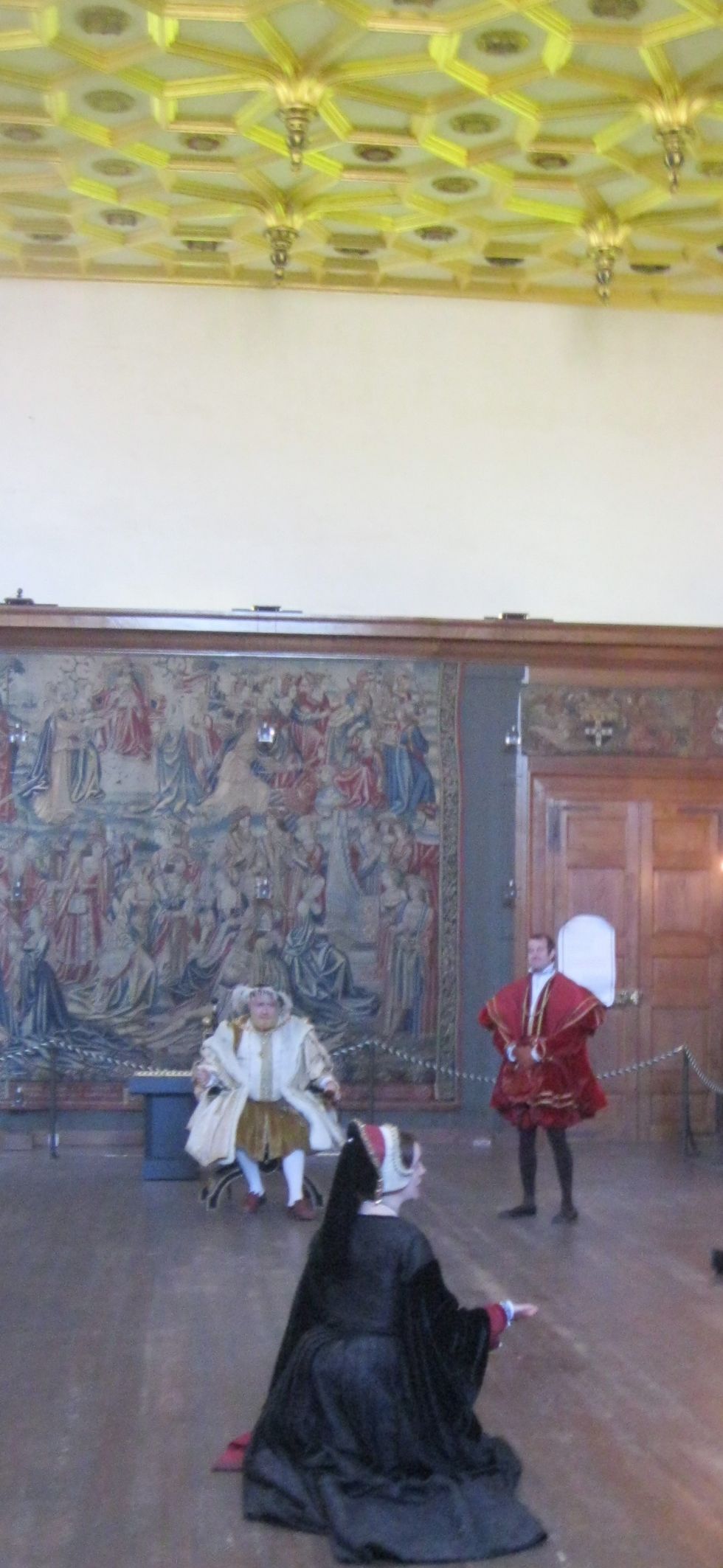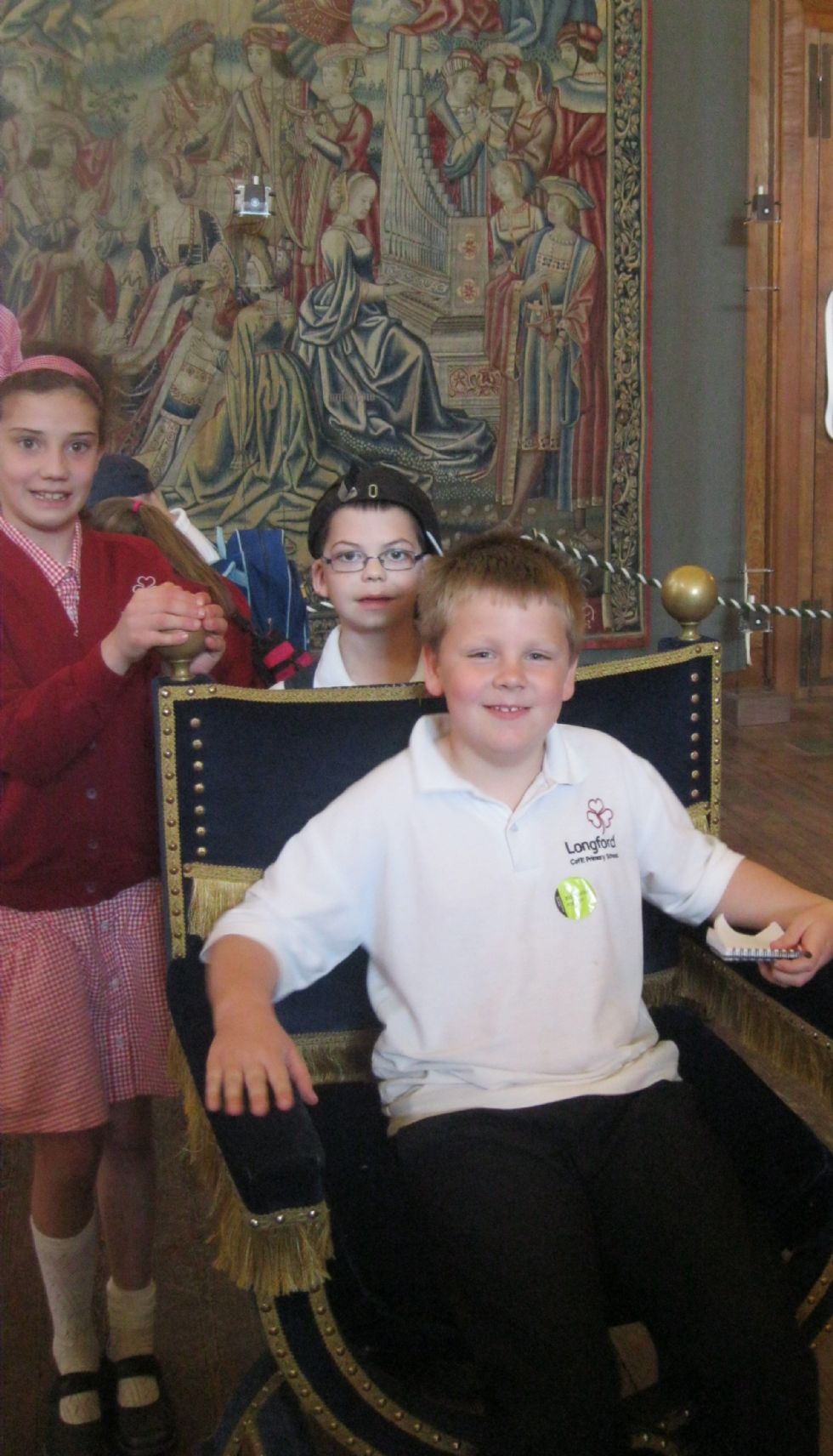 The day was finished off with a stroll through the beautiful gardens (and an ice cream!).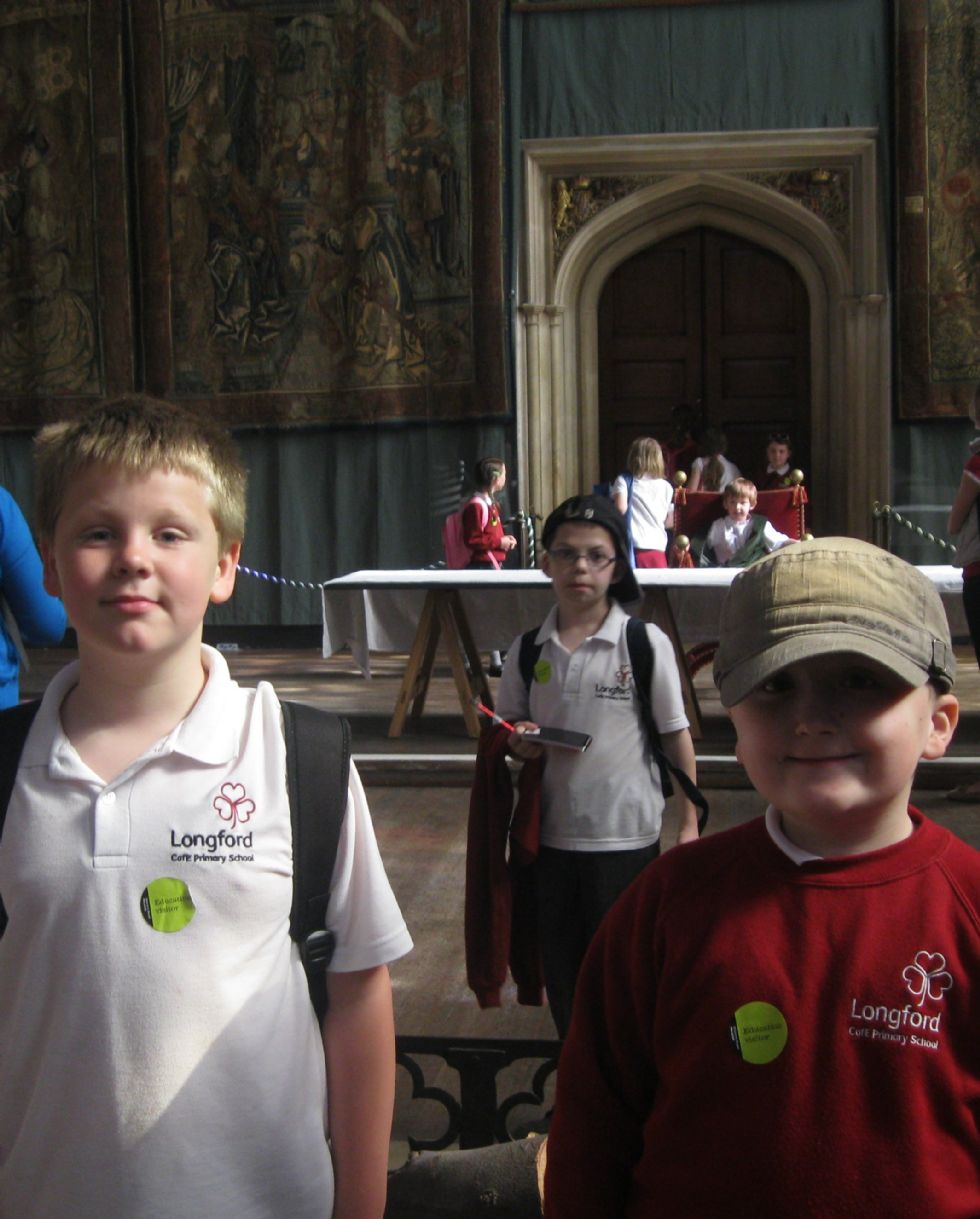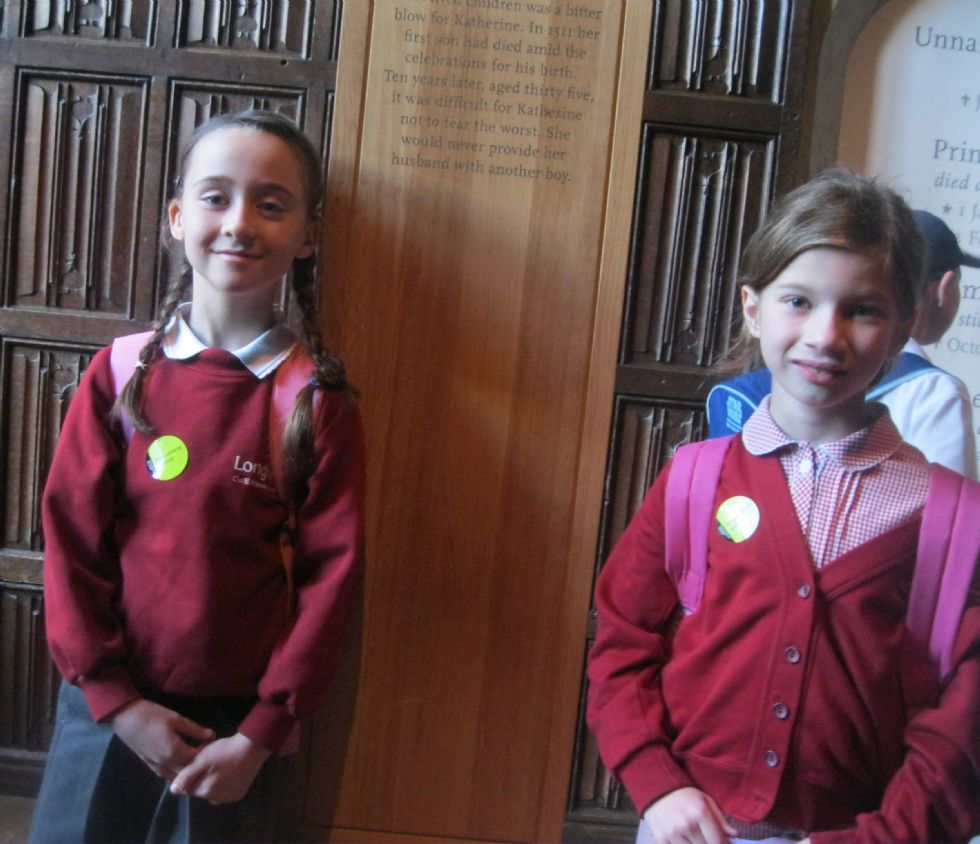 Everyone had a really great day and particular thanks to Miss Clarke, who had visited Hampton Court the weekend before to make sure we fitted as much as possible into our visit.